Cuban Medication for Diabetic Foot Heading to the US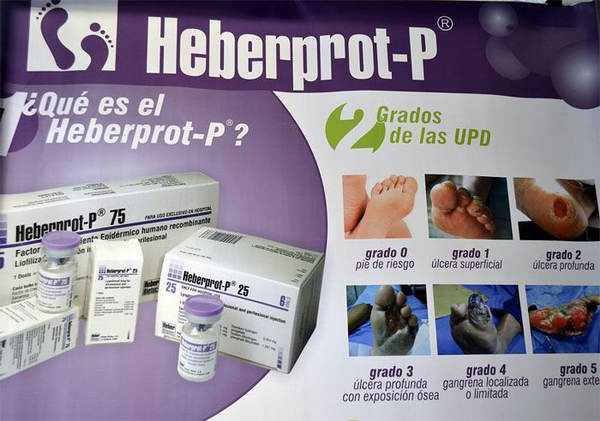 HAVANA TIMES – Cuban and US companies have signed an agreement to apply the Cuban product Heberprot-P in the United States, which reduces the risk of amputation due to diabetic foot ulcers, local media reported on Thursday.
The agreement was signed by Heber Biotec (Cuba), of the BioCubaFarma Group, and the US company Mercurio Biotec, although it is still awaiting approval by that country's Food and Drug Administration (FDA).
Created a decade ago, the Heberprot-P product accelerates the healing of diabetic foot injuries and according to Cuban experts reduces by almost 70 percent the risk of amputation of the cases treated.
Bio CubaFarma president Eduardo Martinez noted that more than 80,000 people are affected annually in the United States by diabetic foot ulcer and lower limb amputations.
Cuban scientists say that more than half of these mutilations could be avoided if a therapy with the product Heberprot-P was applied.
The Heberprot-P and the CIMAVAX-EGF vaccine against lung cancer are currently the most important products of the Cuban biopharmaceutical industry.
The health sector was one of the beneficiaries of the rapprochement policy that Barack Obama and Raul Castro carried out, after decades of confrontation between the two countries.
In April 2015, the Center for Genetic Engineering and Biotechnology of Havana reached an agreement with the Roswell Park Institute against Cancer in New York to begin testing the Cimavax EGF vaccine.