Cuban Pianist Robert Fonseca Reaches New Heights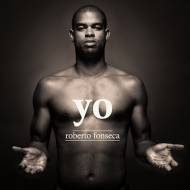 HAVANA TIMES — The latest album of Cuban pianist Roberto Fonseca, "Yo" (I) , is among the 10 best musical productions of 2013 in the U.S., according to a survey by The Washington Post.
Nominated for the 2014 Grammy Award in the category of Best Latin Jazz Album of the Year, the disc marks a new stage, rather than a break , as it squeezes the glare of my roots with my experiences and exposes the diversity of my musical world," said the artist.
Fonseca managed to place in seventh place with this album, where the song "Gnawa stop" figured among 10 best non-US songs, according to the charts radio WBGO 's The Jazz Bee 10.
The musician announced on its Web site several tours during March and April next year, in Australia , New Zealand , Hong Kong , France and the UK.
The discography of the young talent includes seven albums of his own and 18 in conjunction with great musicians of the island. Fonseca already possess a Latin Grammy for Thanks to Omara Portuondo, that recorded with the diva of the Buena Vista Social Club.