Cuban President Denounces US "Hatred" after New Sanctions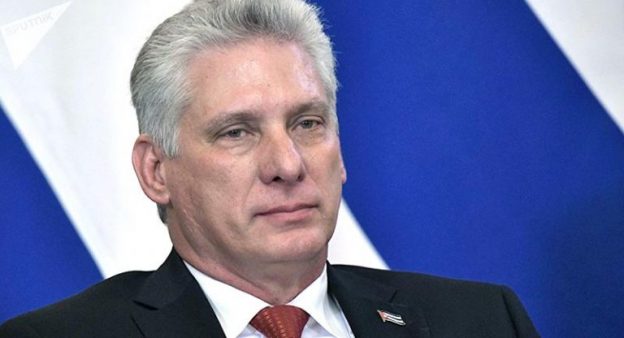 HAVANA TIMES – Cuban president Miguel Diaz-Canel, accused the United States on Wednesday of acting with "arrogance" and "hatred" after the announcement of sanctions against the Cuban company Corporación Panamericana, linked to the Venezuelan oil sector, reported Europa Press.
"Another measure of blockade: The United States sanctions a company for buying fuel for Cuba. Impotence, arrogance and imperial hatred will not make us give up," Díaz-Canel said on his Twitter account.
The Trump Administration links the Pan American Corporation with Cubametales, an entity that was already included on the 'blacklist' in July, also for its relationship with Venezuelan oil. According to Washington, the Pan American Corporation would have been an intermediary since then to circumvent the sanctions.
The Cuban president has insisted in his social networks that his government will not be "intimidated" by the "threats" of the United States, which Cuba considers "part of their interference policy," he noted.
Both Diaz-Canel and the Cuban Foreign Minister, Bruno Rodriguez, have accused the US Embassy of violating International Law for its alleged meddling in Cuba's affairs. The Communist Party newspaper 'Granma', attributed last week to the United States a "slander and discrediting campaign" over the arrest of opposition leader Jose Daniel Ferrer, imprisoned since early October.