Cuban Science Fiction Film Premiered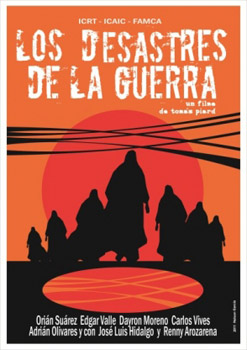 HAVANA TIMES — The film Los desastres de la guerra (The Disasters of War), the latest release by Cuban director Tomas Piard, has just been released in theaters in the capital.
Described by many experts as a futuristic movie with plenty of violence, the story is a tribute to filmmaker Akira Kurosawa, while it tells how people survive a war by doing everything possible to their species despite the hostilities.
The numerous visual effects in the film were difficult to achieve in many cases due to lack of advanced technological equipment in Cuba and the absence of a specialized industry in such endeavors, said Piard at a press conference.
The director is currently working on another film based on Jose Milian's play "Si vas a comer espera por Virgilio" ("If You're Going to Eat, Wait for Virgilio"), as part of the tribute for the centenary of the birth of the renowned Cuban writer and playwright Virgilio Piñera.