Cuban & US Doctors Together in Haiti
By Circles Robinson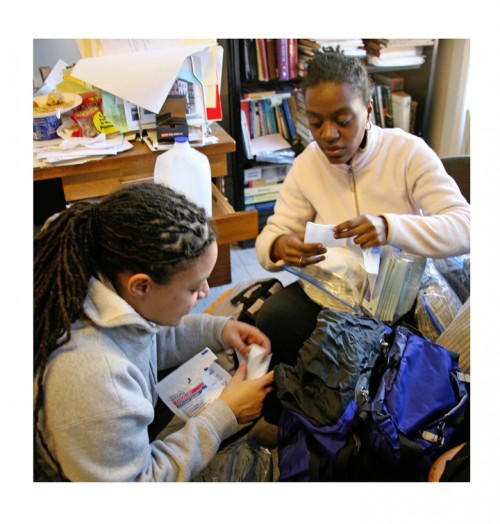 HAVANA TIMES, Feb. 3 — Seven US doctors leave for Haiti on Wednesday to work alongside the Cuban medical brigade in the earthquake recovery effort, reported the Interreligious Foundation for Community Organization (IFCO) in a press release.
Hailing from Harlem, Brooklyn, the Bronx and Staten Island in New York as well as from Houston and Minnesota, the US doctors studied medicine on scholarships at the Havana-based Latin American School of Medicine.
IFCO executive director Rev. Lucius Walker Jr. said "These dedicated and skilled young doctors are ready to serve. They received their MD degrees in Cuba, and they are uniquely prepared for the multiple challenges of this urgent mission.  We will send them to Haiti with backpacks full of medicines and supplies."
In all more than 100 doctors from Venezuela, Chile, Spain, Mexico, Colombia, and Canada are also working alongside the over 400 Cuban doctors and support staff, notes IFCO.
Students from 49 different nations of the Americas, Africa, and other regions are currently enrolled at Cuba's Latin American School of Medicine. Among the graduates are 33 young people from the US.
Likewise, 400 young Haitians who have also received full-scholarship medical training at the Latin American School of Medicine, and are now attending the injured in Haiti.