Cuban VP Bets on Continuity of the Socialist System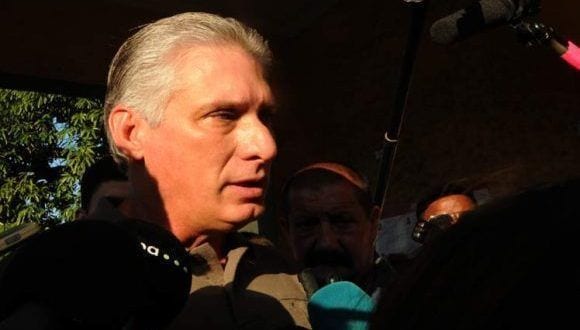 HAVANA TIMES – The Cuban first vice president, Miguel Diaz-Canel, said today that continuity of the island's socialist system will take place in 2018 when a new president is chosen, reports dpa news.
"I do not conceive any ruptures in our country, I believe that first of all there has to be continuity", said Diaz-Canel after voting today in the local delegate elections.
"There will be presidents in Cuba always defending the Revolution and they will be comrades who who come from the people will choose them," said Diaz-Canel when asked by the media if he will be the future Cuban president.
The current president, Raul Castro, announced that he will not accept reelection next year and, although there is no official successor, it is foreseeable that the Communist Party organs will select Diaz-Canel to be the president's replacement.
More than eight million Cubans were eligible to vote today to elect neighborhood representatives. Some of them will also subsequently be members of the municipal councils and then candidates for deputies to the national parliament in elections for which there is no date yet.
The local elections mark the beginning of a process that will culminate in February 2018 with the election of a new National Assembly, which must ratify the new president of Cuba.
"Today we are making a vote for the Revolution, the homeland and socialism," Diaz-Canel told the media after voting.
According to the Cuban vice president, today's vote "will send a message to those who want to see us change or impose conditions that this is a people that is not going to break, that long ago defended its sovereignty and independence."
The process to replace Raul Castro comes at a time when there are strong tensions between Cuba and the United States under Donald Trump.
Castro is expected to remain as the head of the Communist Party, the main source of power and decision-making in the country.
Relations with the United States "do not depend on us, it depends on them, it depends on the attitude they assume," said the Cuban vice president.
Diaz-Canel affirmed that Trump "has intensified the blockade and has slowed down the advanced path" during the presidency of Barack Obama.