Cuban Wins $150,000 Eco Award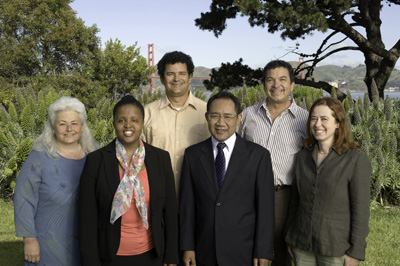 HAVANA TIMES, April 20 — Humberto Rios Labrada, of Cuba, a scientist and biodiversity researcher won one of six coveted Goldman Environmental Prizes for excellence in protecting the environment.
Rios, 47, won the 2010 award for Islands and Island Nations for promoting sustainable agriculture while working with farmers to increase crop diversity and reduce reliance on pesticides and fertilizer.
Living in Bauta, Cuba, about a half hour from Havana, Rios —who is also a folk singer— is committed to finding the best seed varieties for farmers.  He told AP:  "I want the seed to adapt to the people, not the people to adapt to the seed."
The other winners were Malgorzata Gorska of Poland for Europe; Lynn Henning of the US for North America, Tuy Sereivathana of Cambodia for Asia; Thuli Brilliance Makama of Swaziland, and Randall Arauz of Costa Rica for Central and South America.
Each prizewinner receives a US $150,000 award from the San Francisco, California based organization.