Cuba's BB Playoffs Promise Surprises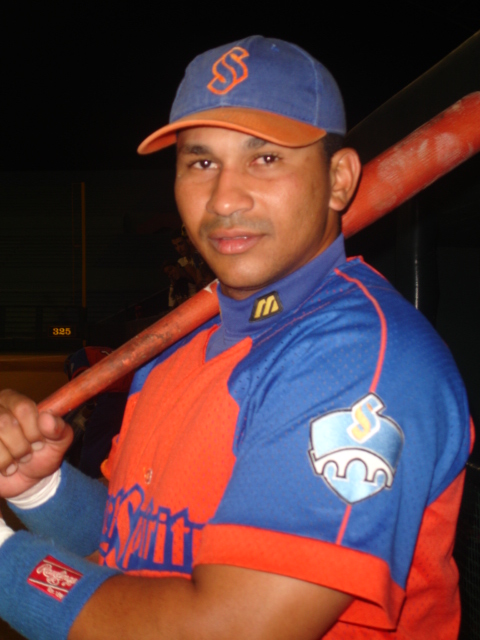 HAVANA TIMES, Mar. 1 — Cuban baseball launched its landmark twenty-fifth edition of National Series playoffs this past weekend and thrills and surprises are seemingly guaranteed to fill the bill during this year's historic post-season championship competition.
Perennial league powerhouses Industriales and Santiago are both once again in the thick of the pennant chase, but neither club appears to be more that a very distant long-shot this time around.
Surprising Sancti Spíritus (winner of only one league crown in its 34-year history) seems poised to provide the circuit with yet another novel champion for the second season in a row.  Habana Province—still loaded with the league's best pitching contingent— is clearly the dark horse of this year's pennant struggle, yet a repeat title by the Cowboys would be one of the most unlikely if nonetheless thrilling sagas in a number of years.
Three of this season's playoff entries—Guantánamo, Ciego de Avila and Cienfuegos—are all seeking to duplicate Habana Province's 2009 upset victory with their own first-time-ever  triumphs.  And a post-season without the always entertaining forces from Pinar del Río means a playoff round with one of the strangest appearances of the past two-plus decades.
Based on four months of regular-season National Series action, Sancti Spíritus (12-game leader over the rest of the pack in the west) and Villa Clara (4.5-game leader over runner-up Guantánamo in the east) seem to be the overwhelming favorites in this spring's eight-team, three-round shootout.
The Roosters coasted from start to finish in the Occidental League and made a strong statement to all rivals with their record-setting slugging displays down the home stretch of the 90-game campaign.  Paced by the potent trio of Yulieski Gourriel (30 HR, 105 RBI), Freddie Cepeda (24 HR, 82 RBI) and Eriel Sánchez (21 HR, 81 RBI) the Gallos became the first club in league history to boast a trio of 20-plus home run sluggers (as well as three of the league's top five RBI producers).
Oriente pacesetter Villa Clara was not nearly as impressive—winning seven fewer overall games—but did cruise into first place in the late going, once early league pacesetter Guantánamo collapsed during the season's second half. The Gallos and Orangemen, then, are the two clubs that seemingly should survive early quarterfinal and semifinal challenges in their respective leagues and thus square off in the eventual pennant finals. But at least in several recent campaigns the Cuban League post-season has rarely ever followed anything like the widely expected form.
Historic frontrunners Santiago (with three titles in the past five seasons) and Industriales (owner of a league-record eleven pennants, six under the current playoff format) were both late qualifiers this time around.
Santiago has not missed a post-season fray since 1995 (under the old four-team playoff format); Industriales was left on the outside looking in last season for only the fourth time in the quarter-century of Cuban League post-season play.
Yet both of these island favorites barely limped into this spring's post-season and neither seems to boast strong possibilities for surviving beyond the tournament's first round.  Industriales features a young lineup under second-year manager Germán Mesa and pitching out of the bullpen has been an Achilles' heel all winter long (although Yohandri Portal did post a league-best 16 saves).
There have also been serious rumblings all season long in the capital city concerning Mesa's managerial style, both in terms of on-field strategy and clubhouse management.  Mesa, like many Cuban managers, seems overly infatuated with the sacrifice bunt and often squanders potential big innings by gifting automatic outs after leadoff singles; Mesa's reported harsh discipline in the locker room has also spawned rumors of low ballplayer morale.
For their own part, Santiago only got into the playoffs with some major assists from Holguín (who streaked into contention in the final weeks only to squander a closing three-game series with seventh-place Granma), Las Tunas (which dropped two fourth-place-deciding makeup suspended games to the Santiago Wasps on their own home field), and especially Guantánamo (which lost regularly down the stretch and then played its bench in the final crucial weekend series in Santiago). Manager Antonio Pacheco has plenty of experienced hitters on his roster, but his pitching corps (outside of veteran Norge Vera) has been even more of a disaster than the one Mesa manages.
Exciting Finish
This year's 25th-anniversary playoffs are not only historic in nature but also come on the heels of one of the most exciting final two weeks of National Series action in recent memory. A dramatic closing weekend saw both Industriales and Santiago squeak under the wire in their final three-game series—the Lions taking a needed two-of-three from Matanzas to hold off charging Pinar, and Santiago sweeping Guantánamo to force the tie-breaking make-up matches at Las Tunas.
Santiago actually needed to capture both extra makeup games after Sunday's season wrap-up in order to clinch their own last-minute playoff spot. The final couple of weeks also featured a tense clash between Alfredo Despaigne (31), José Dariel Abreu (30), and Gourriel (30) for the prestigious individual home run title. Despaigne not only came from behind to claim a second straight long-ball crown but also edged out Henry Urrutia (Las Tunas) on the final day to claim the batting title with a hefty .404 mark.  His 97 RBIs left him eight short of Gourriel and thus also a stone's throw from winning a batting triple crown.
But perhaps the most interesting action of the final week was the three-game series in Havana between Sancti Spíritus and Industriales, the former with nothing but pride at stake and the latter still struggling for playoff contention. It was a series that not only displayed the superior offensive talents of the visitors, but also exposed the stark differences between the two club's managers.
While Lourdes Gourriel unleashed his freewheeling offense and eschewed the popular "small ball" strategy of constant bunting, Mesa again proved himself one of the league's most conservative skippers. Particularly deadly to the Industriales cause was Mesa's slowness to relieve his overworked starters and middle relievers, a failed strategy which led to several late game offensive explosions that sealed the Gallos' lopsided three-game sweep.
One seemingly odd aspect to this year's playoff picture is the notable absence of annual powerhouse Pinar del Río. The Pinar club has missed post-season action on only a single occasion (2006) since the eight-team, quarterfinals format was inaugurated with National Series #37 (1998).  And with the absence of the Vegueros also comes the absence of Pedro Luis Lazo, Cuba's all-time most effective post-season hurler—playoff leader in games pitched (72), starts (48), complete games (26), losses (23), shutouts (7), saves (7), innings (402.2), strikeouts (311), and walks (138). Only Santiago's Norge Vera (32) has won more post-season games than Lazo (29).
Pinar was devastated late in the campaign by a season-ending injury to slugger Yosvany Peraza. Lazo, enjoying a successful late-career campaign (his 20th), also missed several crucial late-season starts down the stretch due to minor injury.  And the Vegueros were also hurt early on when ace starter Yunieski Maya and regular center field Jorge Padrón both abandoned the ball club on the eve of the National Series.  But the Pinar forces nonetheless battled gamely down the stretch run (sweeping tough Habana Province on the road the final weekend) and missed qualifying by the narrowest of margins (one-half game behind Industriales).
Also missing for the post-season fray will be the year's top offensive star, Granma's Alfredo Despaigne. Despaigne sits on the sidelines for the second straight year, since his Granma club has again failed to climb out of the Oriente League basement.  But two of Cuba's greatest post-season sluggers will again be on display—Sancti Spíritus belter Freddie Cepeda and Santiago's electric Alexei Bell. Bell was clearly the comeback player of the year in National Series #49, rebounding fully from last year's unfortunate eye injury in more than spectacular fashion. His seventh grand slam of the season on the final weekend set a record not likely to be broken for years. His two first-inning grand slams on opening day were the year's most memorable single event. And Bell now owns a commanding post-season resume which includes two homers in the same inning versus Industriales a couple of years back and also three hits in a single inning versus Villa Clara a season later. Both feats are unprecedented in any other top-level national league (including the North American Major Leagues).
Cepeda has for several years now been arguably Cuba's best all-around ball player. He was the only unanimous all-star selection of this past year's World Baseball Classic, where he also paced the tournament in hitting.
This past season Cepeda, at age 29 enjoyed his best National Series ever, establishing a career best with 24 homers, knocking in an impressive 82 runs (despite batting immediately behind Gourriel, who paced the circuit with 105 RBI), and batting a solid .343. But the biggest plus about the switching-hitting Cepeda is that he always elevates his game in the most crucial and pressure-packed games and against the very best enemy pitching.
This level of clutch hitting has been demonstrated in numerous international tournaments (beginning with the 2003 World Cup where his two solo homers versus Panama won the gold medal contest) and especially in the two editions of the big-league-sponsored WBC. But it has also been on display over the years during the Cuban League post-season where Cepeda now stands as the all-time playoff batting leader. His .379 career mark outpaces Linares (.345), Bell (.351), and numerous other top stars.  And since he is now at the top of his game, Cepeda might well extend his dominance in that department while leading his club to a first-ever league title. In brief, Freddie Cepeda could well provide this year's leading post-season sub-plot.
So what can we expect from the month-long excitement which began with all eight clubs in action during this past weekend's opening round of the post-season battles? Below are my capsule views and predictions for the four quarterfinal-round series.
Occidental League: Sancti Spíritus (#1) versus Industriales (#4)
Sancti Spíritus is coming off the best season in the ball club's history and one of the finest campaigns for any club in National Series annals. The team's 63 wins outstripped the team standard of 58 in 2006 and have only been topped on three occasions (Industriales with 66 in 2003, Pinar with 64 in 2002, Ciego with 64 last winter) in the quarter-century of post-season play. The club is also finely balanced, with the league's best offense (especially the one-two punch of Gourriel and Cepeda in the middle of the batting order) and sufficient starting pitching (topped by Angel Peña with the league's best ERA at 2.14, plus a 10-2 ledger, and Ismael Jimenez with an identical 10-2 won-lost mark).
Industriales has struggled all season long to avoid a second straight post-season elimination, although the Blue Lions do boast some punch with Stayler Hernández and Sergei Pérez.  But Industriales does not boast a hitter in the league's top 30 (Hernández paced the club at .327, #39 in the circuit) nor a pitcher in the league's top ten (Arley Sánchez is #11 in ERA with a 3.21 ledger). This series appears to be the easiest to call, which means it is also the one which might just provide the year's biggest upset.
Bjarkman's Prediction: Sancti Spíritus wins in six games.
Occidental League: Cienfuegos (#2) versus Habana Province (#3)
This is not the same Habana Province team that rode its brilliant pitching to last season's championship. Juan Carlos Linares is now missing from the heart of the batting order, and 2009 post-season MVP Miguel Alfredo González has struggled through a mediocre campaign (6-6, but a solid 2.91 ERA) after his sterling debut with Team Cuba in last September's World Cup.  The pitching is still there, of course, and Yulieski González (#2, 2.22), Jonder Martínez (#3, 2.48) and Miguel Angel (#7) all finished in the league's top ten. Yulieski in fact would have been the ERA champ for a second time if manager Esteban Lombillo had not unaccountably left him in to be pounded during his final outing versus Pinar (6.1 ineffective innings with 10 runs and 5 earned runs allowed).
Cienfuegos has its best club in years, thanks mainly to the resurrection of veteran Norberto González (11-4, 3.10 ERA) and the emergence of José Dariel Abreu (the league's second best in homers and batting and third in total bases) as one of the island's most potent offensive forces. By dropping its final three games to Pinar Lombillo's club lost second place and thus home field advantage for this crucial showdown series.  But good pitching almost always beats good hitting—especially in a short post-season series—and it will once again this time around.
Bjarkman's prediction: Habana Province wins in five games.
Oriente League: Villa Clara (#1) versus Santiago de Cuba (#4)
Villa Clara appears to be the most balanced club in the entire league and thus the overall post-season favorite, at least in this writer's view. The Orangemen own a decided edge over Sancti Spíritus in both their club history of post-season successes, and also their recent post-season experience earned in last May's finals versus Habana.
Santiago for its part needed a lot of help just to survive for post-season action. In their concluding must-sweep series with Guantánamo, Indians manager Agustin Lescaille held out his top offensive regulars and appeared to hand Santiago their needed three victories by running out to the mound some of the club's least experienced hurlers. But Santiago nonetheless has plenty of weapons in its veteran lineup, toped by the versatile Alexei Bell, national team stars Luis Navas and Héctor Olivera, and veteran DH Rolando Meriño. The latter, in particular, has been a true post-season phenomenon over the years, holding the all-time playoff career marks in several batting categories (times at-bat, base hits, doubles, total bases, and runs batted in).
Where Villa Clara owns a distinct edge over their traditional eastern rival is in the pitching department, especially if last year's post-season sensation Freddy Asiel Alvarez rebounds from a rather disappointing National Series campaign (3-10, 3.82). I see this as perhaps the hardest fought series of the quarterfinal round, yet one where Villa Clara has just enough overall team balance and also sufficient youth (paced especially by rising outfield stars Ramon Lunar and Leonys Martin) to eventually outlast aging Santiago.
Bjarkman's Prediction: Villa Clara wins in six games.
Oriente League: Guantanamo (#2) versus Ciego de Avila (W#3)
Last year Ciego de Avila behind Roger Machado looked like the team to beat, having not only compiled the best regular-season ledger at 64-26, but also pacing all teams in both offense and pitching numbers. Ciego literally ran away from the pack in National Series #48 (finishing seven games ahead of Santiago in the Oriente), just like Sancti Spíritus did this season in the Occidental sector.
But in the playoffs Machado's men could not get over the hump vs. Villa Clara in a dramatic seven-game semifinal series packed with action and periodically delayed by nasty rainy weather. This year Machado's forces were relatively quiet for much of the year (at 49-40) although they did hang on to a narrow third-place lead down the home stretch.
Guantánamo looked for awhile in December and early January like this year's Cinderella ballclub, spurting to a huge lead by the season's midpoint. But the Indians faded badly down the stretch and barely managed to hang onto second place. The usually also-ran Indians do have some talented arms in starters Yunier Colon (10-4, 3.47) and Dalier Hinojosa (9-6, 4.07, 6 complete games), but neither is a match for Ciego southpaw ace Maikel Folch (11-5, 3.30, 6 complete games). Momentum is always important in baseball and unfortunately Lescaille's Guantánamo ballclub seems to be heading in the wrong direction.
Bjarkman's Prediction: Ciego de Avila wins in five games.
On the surface this year's four quarterfinal clashes would seem fairly easy to call in advance.  Only the matches between Cienfuegos and Habana, or perhaps Guantánamo and Ciego, appear to leave room for much doubt.  But as always, post-season competition is always ripe with unexpected twists and turns, and there probably will be more than a few mild surprises before the first week of action concludes. But this is also a year that is seemingly guaranteed to end with a novel outcome, no matter how you slice it.
If the rampaging Gallos of Lourdes Gourriel do hold on in the west and also in the finals, as expected, they stand to win their first title in more than three decades. It would also be the first pennant for Sancti Spíritus in the era of post-season playoffs. Cienfuegos would also be reaching the winner's circle for the first time in club history if they make it all the way to a championship celebration. Few see Ernesto Lombillo's Habana Cowboys as strong candidates to repeat, so back-to-back title celebrations in San José would also be something of a mild shock.  And if this year's underachieving Industriales contingent somehow rebounds under Germán Mesa, that result would indeed rank as the biggest island baseball story of the entire year.
The same is true for the island's eastern sector. Villa Clara would be the least surprising champion, yet if Eduardo Martin's forces do claim the league banner it will be their first in a full decade and a half. The Orangemen have fallen four times in the finals (1996 to Industriales, 1997 to Pinar del Río, 2003 to Industriales, and last year to Habana) in the fifteen years since their three straight crowns under Pedro Jova in the mid-nineties (1993-1995).
Given the sad state of Pacheco's pitching corps, any sudden March recovery by Santiago would most likely be even more shocking than an equally unexpected rebound by Mesa's Blue Lions in Havana.  And Guantánamo and Ciego de Avila are both still seeking a first-ever league championship in more than three decades of their respective team histories.
So no matter who eventually grabs the coveted title this time around, Cuba's twenty-fifth post-season battle is guaranteed to have a rather fresh look about it. For the second spring in a row the Cuban season—no matter what the final result—is guaranteed at least a mildly surprising outcome. Parity seems to have finally arrived for island baseball, and by almost any measure that definitely is a most welcome development.
*Peter C. Bjarkman is author of A History of Cuban Baseball, 1864-2006 (McFarland, 2007) and is widely considered a leading authority on Cuban baseball, both past and present. He reports on Cuban League action and the Cuban national team for www.BaseballdeCuba.com and also writes a regular monthly Cuban League Report for www.ibaf.com. He is currently completing a book on the history of the post-revolution Cuban national team.