Cuba's Fidel Castro Entertains Olympic Authorities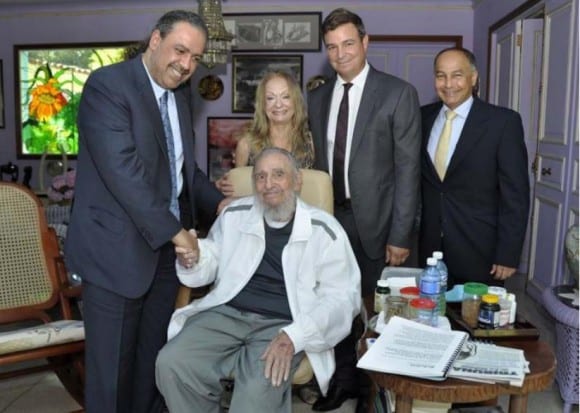 HAVANA TIMES — In line with his recently stepped up agenda, Fidel Castro received at his home the President of the Association of National Olympic Committees (ANOC) Prince Ahmad Al-Fahad Al-Sabah, who during Sunday and Monday carried out a working visit to Cuba, informed the official press on front pages and the top of the TV news.
Fidel, who gave a speech at the recently closed Communist Party Congress, insisting on a conservative approach to any changes in the country, also led attacks on President Obama after his address on March 22 to the Cuban people in Havana, accusing him of meddling in the island's affairs.
During his visit to the island, Al-Fahad Al-Sabah met with the President of the Cuban Olympic Committee, the President of the Cuban Sports Institute (INDER) and other sports authorities. He visited the Cuban anti-doping lab and the Latinoamericano stadium, where he held meetings with leaders of various Cuban sports federations , reported the cubadebate.cu website.