Irina Echarry, photos: Caridad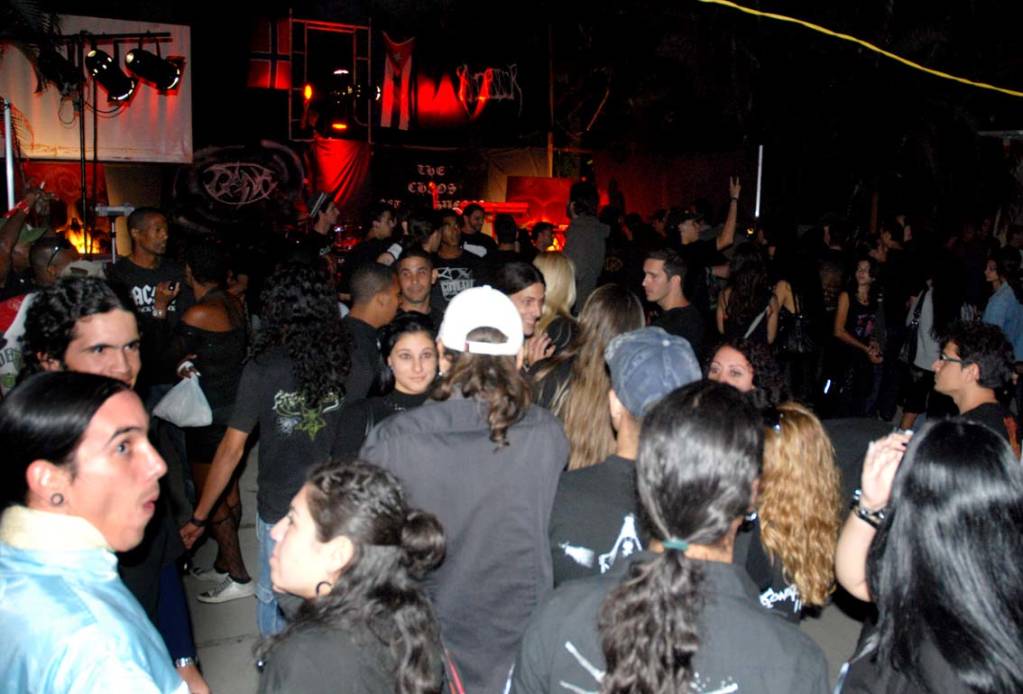 HAVANA TIMES, March 8 — Dressed in black with chains hanging from their waists and necks, ready to writhe from side to side, the young lovers of the hardest strain of rock enjoyed their first Havana festival: Black Metal 6.6.6 FEST.
On Sunday, February 7, at the Havana headquarters of the Asociación Hermanos Saíz, assembled the "hardest rockers in Havana," described Roxana, a fan of the band Ancestor, which she has followed for the five years since their founding.
It seemed the musicians needed the night to sound better, because the concert —announced for 5:00 p.m.— began sometime after 8:30.  While they waited, the rockers shared drinks and stories.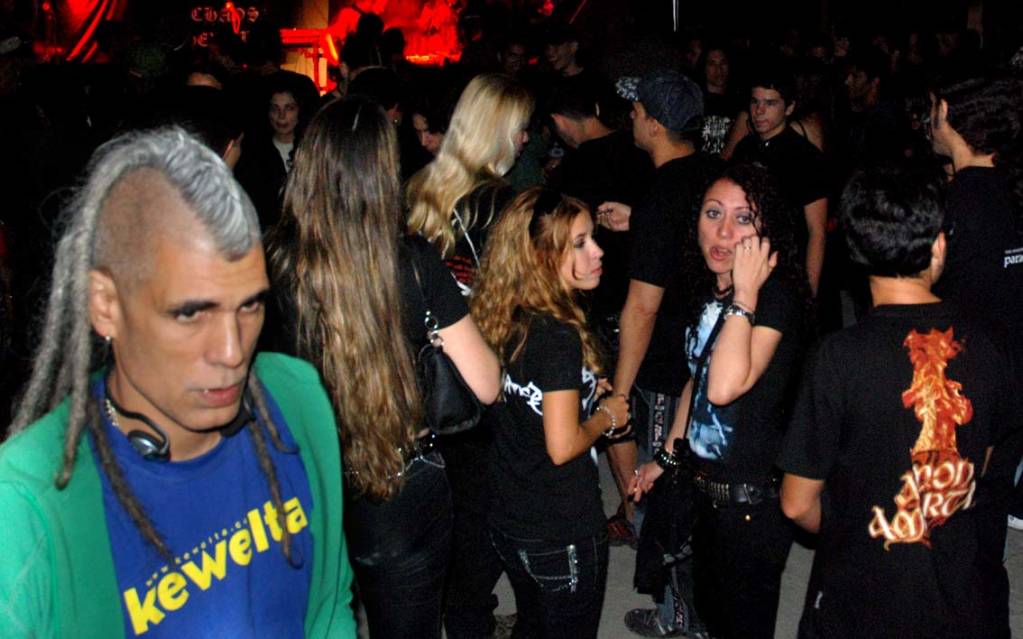 Another less enthusiastic "old guard" fan, "El Pequeño," got there early saying, "I'm not really into this anymore. I just came because I'm sick of TV."
One of the younger fans, 24-year-old Quike, commented, "What do they want to know about us? We're here because we like the music and there's no other place to listen to and connect with it.  Black Metal has a lot of fans, now it's time people realize that."
Most of the audience conveyed an image of irritation and annoyance with society, possessing a general "bad boys" air.  In turn, passersby in the street scowled when they looked at the rockers.
In Cuba there are increasingly more rock fans. Some have been acquainted with the genre for only a short time, but the majority is becoming more and more passionate over the music, ready to follow it the length of the island when there's a festival in some other province.
Nonetheless another fan, Wilfredo, said: "I don't like this current of rock much. I listen to rock and enjoy it when there are good bands, like Megadeth for example. In my adolescence it was almost like having an orgasm.  The problem with Black Metal in Cuba is that there aren't any bands that play from the heart. These groups may not sound bad, but they don't penetrate the soul.  It must be that on a single piece of rationed bread with soy mincemeat doesn't excite you much… The only band that really works, that has its own sound, is Zeus."
Laughter and euphoric greetings proliferated.  It was a place to rediscover old friendships and to make new ones.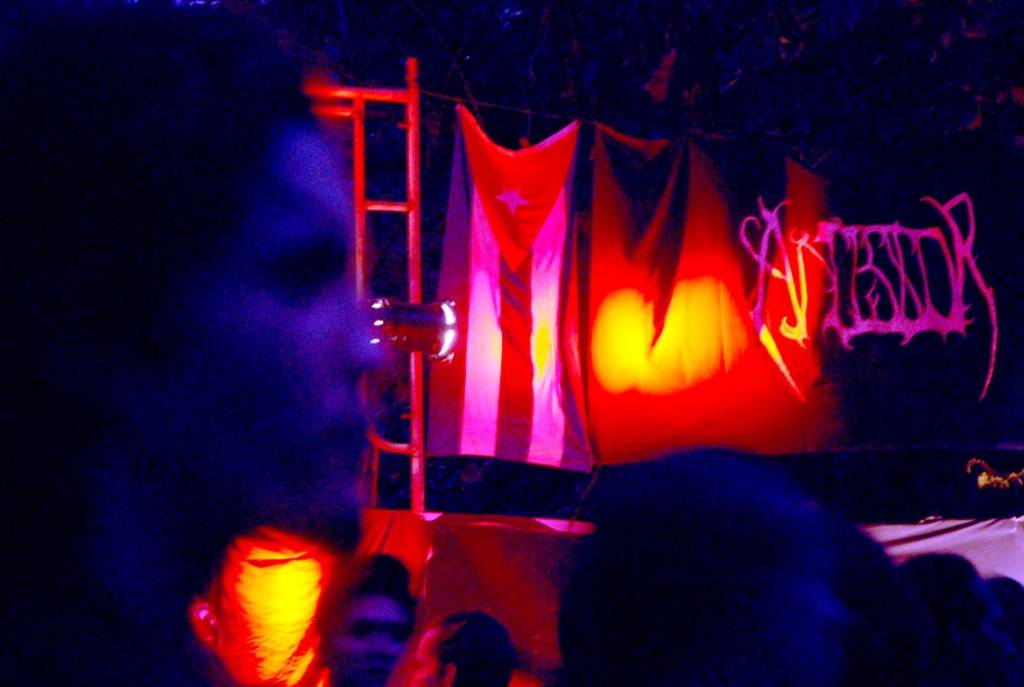 The bands invited to the event included Unlight Domain (Matanzas), The Chaos Neither Silence (City of Havana), Dana (Cienfuegos), Darkness and Blizz (Cienfuegos), and Narbeleth (City of Havana). Also at the festival were presentations of the most recent issues of the fanzines Scriptorium and El Punto Ge.
When Ancestor climbed up on the stage it was a thrilling moment in which everyone began to move. Roxana separated from her group and concentrated all her energy on the band.
Like the proverb that says "better late than never," the Cuban rockers showed that was the case.

Click on the tumbnails below to view all the photos in this gallery