Cuba's Oswaldo Paya Dies in Car Crash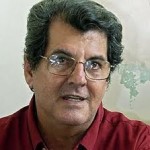 HAVANA TIMES — Cuban dissident Oswaldo Paya, 60, died in a car crash on Sunday afternoon near Bayamo, Granma in eastern Cuba.
A government statement said that the rental car Paya was traveling in lost control and crashed into a tree. It notes that another Cuban in the car, Harold Cepero Escalante also died.
The report posted on Cubadebate.cu says there were two other passengers, Ángel Carromero Barrios of Spain and Jens Aron Modig, from Sweden, who both suffered minor injuries and received medial assistance at the Carlos Manuel de Céspedes Hospital in Bayamo.
Contradicting the government report, the dissident's daughter, Rosa Maria Paya, told CNN that the family believes the car was in fact intentionally struck by another vehicle.
Cuban police are continuing their investigating into the crash, said the government statement issued at the International Press Center in Havana.