Cuba's Raul Castro to Address the UN General Assembly on Sept. 28th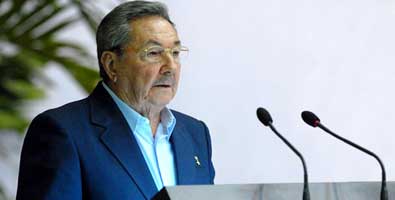 HAVANA TIIMES — Cuban President Raul Castro will speak for the first time before the UN General Assembly in New York, according to the latest list of speakers released today by the United Nations, reported dpa news.
Castro is scheduled to make his address on September 28 during the high-level debate of the Assembly, which this year celebrates its 70th session.
Among the 140 world leaders set to attend the session are US President Barack Obama, Russia's Vladimir Putin and China's Xi Jinping.
Raul Castro, 84, took power in 2006, first on an interim basis following the serious illness that put his brother Fidel on the brink of death. Raul Castro was officially named president in 2008 and in 2013 assumed his second term of five years. He has already announced that he will leave office in 2018.
The last speech of Fidel Castro before the General Assembly was in 2000. The Cuban leader has the record for the longest speech at the UN, when in 1960 he spoke for 269 minutes.