Cuba's Top Brass Celebrate July 26th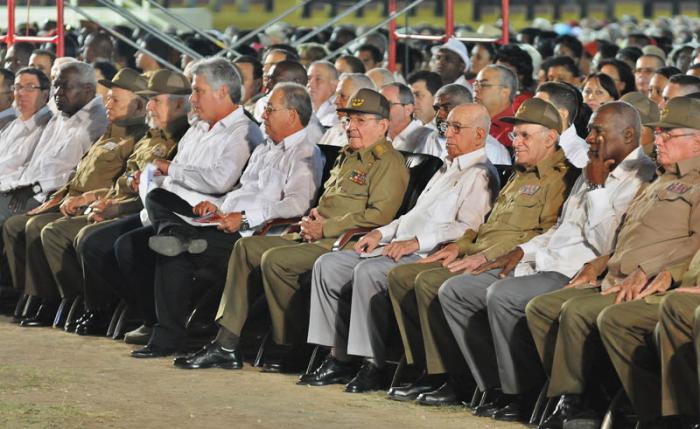 HAVANA TIMES – The top leaders of the Cuban military, Communist Party and government accompany general/president Raul Castro, 84, in the front row at the July 26th commemoration in Santiago de Cuba.
The event for the 62nd anniversary of the attack on the Moncada garrison, which sparked the Cuban revolution five and a half years later in 1959, had the keynote speech from Jose Ramon Machado, 84, the number two man in the Communist Party.
Machado insisted on the importance of "not forgetting history, including the words of Fidel Castro, which contain the roots of our values, our ideology and our independence, as well as the living legend of the founders of our country," reported the official Granma newspaper.