Cuba's Yoani Sanchez Visits US Senate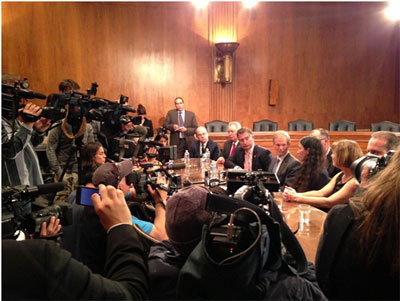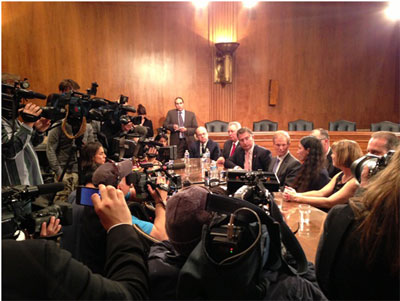 HAVANA TIMES — Cuban blogger Yoani Sanchez paid a visit to the US Senate on Monday at the invitation of Florida Sen. Bill Nelson and other lawmakers.
Following the meeting Nelson made a request to UN Secretary General Ban Ki-Moon to call for an independent investigation into the car crash deaths last July of Cuban dissidents Oswaldo Payá and Hector Cepero.
Sanchez has been an outspoken critic of the court ruling that said the driver, Angel Carromero of Spain, was speeding and lost control on a dirt section of road and hit a tree, killing the two Cuban passengers in Bayamo province.
Paya's daughter and other dissidents believe another vehicle rammed the car in which the fatalities took place. No such evidence was presented at the trial.
Carromero was sentenced to four years in prison but after five months was allowed to travel to Madrid to serve the remainder of his jail time.
A couple months after arriving in Spain, and being placed in a semi-free regime, he changed his story on the accident.
Yoani Sanchez is on a three month international tour to present her views on the situation in Cuba, invited by a host of supporters in a dozen countries.
While on Capitol Hill, Sanchez reiterated her stance opposing the US embargo on Cuba.  She maintains that the embargo provides an easy target for the Cuban government to blame Washington for all its economic problems, noted Reuters in its report.
Sanchez's position on the embargo distances the blogger from the most hard line Cuban-American exile stance, led by House Foreign Relations chair Ileana Ros-Lehtinen.