Ecuador Deports 29 Cubans, More to Come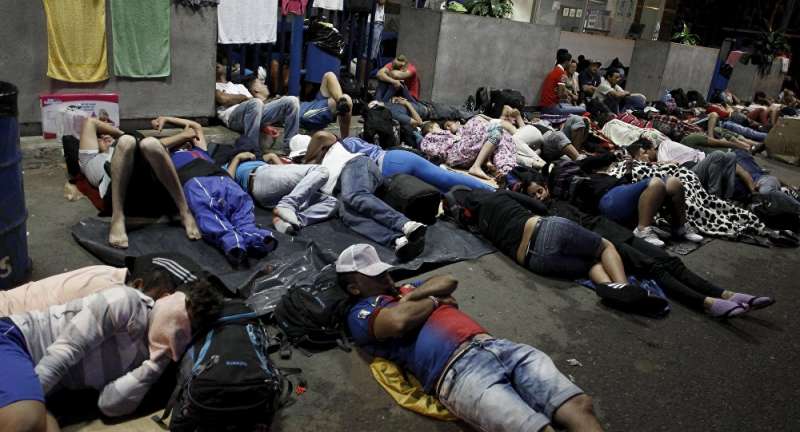 HAVANA TIMES  – The Government of Ecuador expelled today from its territory a group of 29 Cubans said to have been illegally in the country while it was announced that similar processes will continue with the other detainees, reported dpa.
"The (state) Ombudsman told us that 29 Cubans were loaded onto an Air Force plane this morning and were taken out of the country," said one of the Cubans' defense lawyers, Juan Pablo Albán.
Last Thursday, 147 Cubans were imprisoned allegedly for lack of papers and processed for deportation to Cuba and 60 of them, especially those who were with children or elderly, were released.
On the others, the authorities said that investigations will continue, although their families who are stationed at the Flagrancy detention unit want proof of their whereabouts and cry for justice".
Alban said the way the Ecuadorian judicial authorities are treating the case is "a forced disappearance of persons" and demanded the government "tell us where they are."
For two weeks, some 600 Cubans who managed to enter the country came together to complain to the Embassy of Mexico and at the offices of the UN for humanitarian visas to reach the United States and benefit from the special law (Cuban Adjustment Act) that provides Cubans with a fast track to US residency and public assistance.
In seeking their objective the Cubans decided "to live" outdoors in parks in the Ecuadorian capital allegedly causing a safety and health hazard.  The government of Ecuador decided to evict them and open a certification process to review their legal status in the country.
There was no statement Saturday from the Ecuadorian Interior Ministry that handles the case of these Cubans who roam the streets of Quito.