Ecuador Holds Elections on Sunday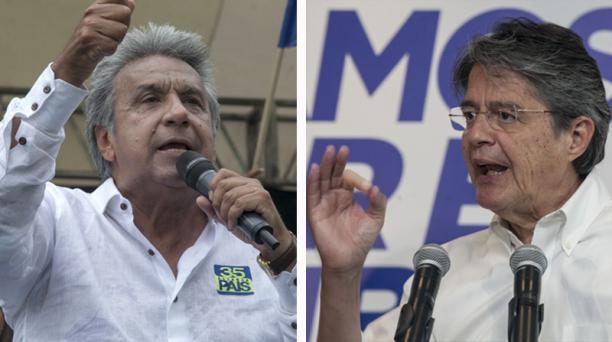 HAVANA TIMES – On Sunday, April 2, 12.8 million Ecuadorians are called to elect a president and vice president, between the two finalists of the first round of elections on February 19. For the election weekend, the dry law is in effect, campaigning prohibited and early voting took place in prisons and assisted balloting for the handicapped, reported dpa news.
Lenin Moreno, a socialist, and Jorge Glas, Ecuador's current vice president, form the ticket supported by the governing Alianza País movement, which proposes a continuity of the policies implemented in 10 years of the administration of President Rafael Correa.
Guillermo Lasso, a conservative, and Andres Paez, a Social Democrat, are the formula supported by right-wing groups, which advocate major change in all orders in the Andean country.
Moreno held his closing campaign rally on Thursday in the capital Quito while Lasso addressed supporters in Guayaquil Ecuador's largest city.
"I make a frank call for peace and respect the will of the people, no matter who they favor," Moreno said, thanking his supporters. Lasso in turn rejected the violence and asked Ecuadorians not to abstain from voting: "Make your will be respected and after voting we will take to the streets to defend the will of the people."
The election campaign closed without a clear favorite and the assumptions of analysts are that the vote will be close. Opinion polls were prohibited from 10 days before the voting day.
The president of the National Electoral Council (CNE), Juan Pablo Pozo, indicated Friday that everything is ready for the election day, saying: "We comply with ethics, passion and work".
Since Friday, campaigning has ceased and the sale and consumption of liquor has been banned, until 12 hours after the votes are celebrated.
The CNE began the military cordoning of the agency's headquarters in the country's 24 provinces, in anticipation of demonstrations announced by the two political groups in dispute.
The Electoral Security Bureau announced a constant vigilance of the polling stations, through thousands of camcorders.
At the site of the electoral headquarters in Quito metallic fences will be placed from Saturday and circulation of vehicles in its surroundings prohibited.
The elections will be held in Ecuadorian territory and abroad between 7:00 a.m. and 5:00 p.m. on Sunday at more than 40,000 polling stations.