Eight Cubans in the MLB Playoffs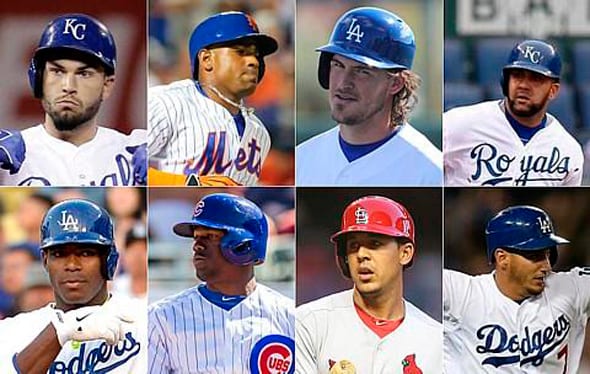 HAVANA TIMES — Major League Baseball is now in the quarterfinals of its postseason with eight teams battling for a ticket to the World Series: The Kansas City Royals, Houston Astros, Texas Rangers and Toronto Blue Jays, in the American League, and Los Angeles Dodgers, New York Mets, St. Louis Cardinals and Chicago Cubs for the NL, reports Ray Otero of baseballdecuba.com.
There are a total of eight Cubans present on these teams.
Two "generations" of Cubans appear among the players. Some are Cubans born in the US but direct descendants of Cuban parents, and the others nationals of the island formed in the Cuban baseball system with its highest stage being the National Series.
Yasmani Grandal,  of the Dodgers, was neither. He was born in Havana, but he came very young to the city of Miami. Two other Dodgers, Yasiel  Puig (Cienfuegos) and Alexander Guerrero (Las Tunas) both played in the Cuban National Series.
Kansas City has two Cuban players, Eric Hosmer, born in the US and Kendry Morales from Villa Clara and who played for Industriales in the Cuban league.  Yoenis Cespedes, who played for Granma in Cuba, is an important figure on the New York Mets team.
Jon Jay was born in the US to Cuban parents and plays for the Cardinals. Lastly, we have Chicago Cub Jorge Soler, who played briefly for La Habana in the Cuban league.