El Salvador Court Releases Woman Jailed over Stillbirth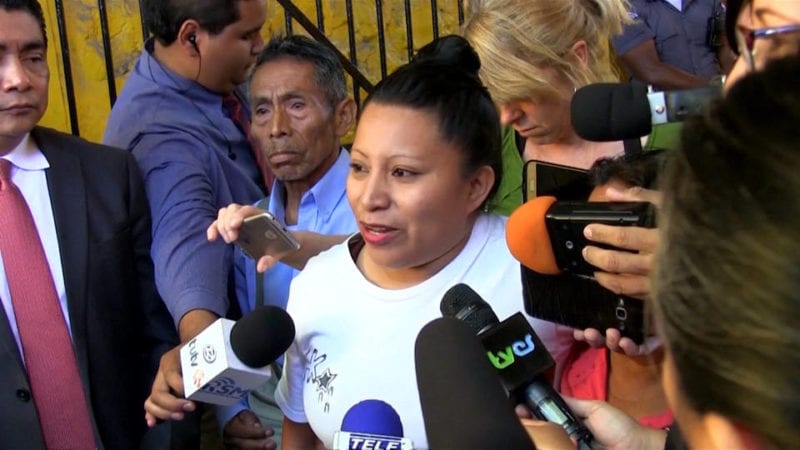 HAVANA TIMES – In El Salvador, a court has released a woman who was sentenced to 30 years in prison after she gave birth to a stillborn baby, reports Democracy Now.
In 2008, Teodora del Carmen Vásquez was convicted on aggravated homicide charges after she went into labor while at work, tried unsuccessfully to summon an ambulance and passed out on the floor of a bathroom after miscarrying.
This is Teodora Vásquez speaking just after her release Thursday.
"I know my effort has been worth it, and now I'm very happy to go back to my family again. I was separated from them for 10 years, seven months, but now we're back together again. Thank you for everything."
A representative with Amnesty International welcomed the ruling but said at least 27 other women remain behind bars in El Salvador due to obstetric complications.