El Salvador Rape Survivor Being Retried for Homicide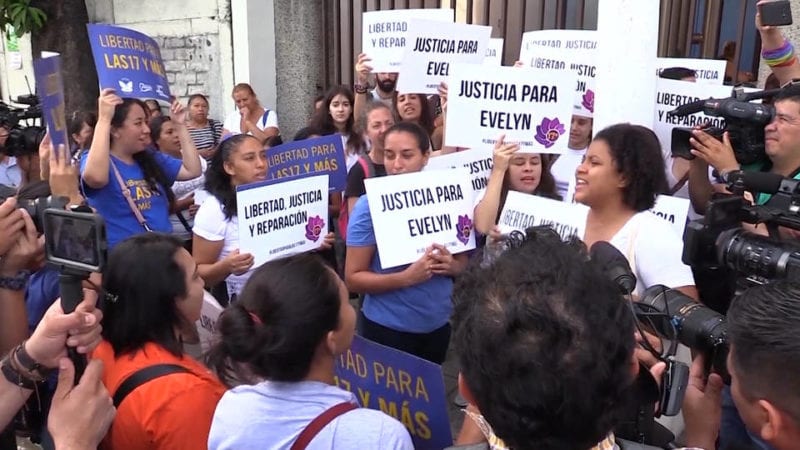 HAVANA TIMES – In El Salvador, a rape survivor who was jailed and later freed after she had a stillbirth is being retried for aggravated homicide.
In 2017, Evelyn Hernández was sentenced to 30 years in prison for "suspected abortion" after her stillbirth. But in December last year, the 21-year-old's conviction was annulled, reported Democracy Now on Monday.
Now she will face a retrial as the Salvadoran Supreme Court will announce a trial date on July 26th, noted CNN.
Hernandez had already served three years in prison for the supposed "crime", before her initial release on appeal in February of this year.
Among Latin America and the Caribbean countries, El Salvador, Nicaragua, the Dominican Republic, Haiti, Honduras and Suriname have a total ban on abortion, even in cases of rape or when the woman's life is in danger.
The law is mainly geared to placate both the Catholic and Evangelical churches, and prosecution is almost always against poor women, since the well-off just travel to other countries when they need an abortion.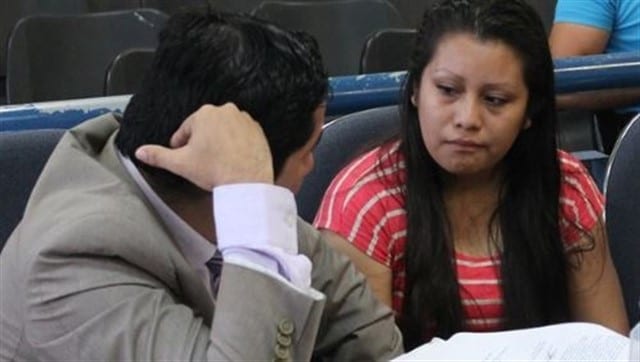 With gang and drug related violence ripping apart Salvadoran society, women are often seen as part of the spoils of urban and rural warfare. Likewise, if a man wants to force a woman to bear his child all he has to do is rape her and the law will be with him, as savage at that seems.
Hernandez, now 21, has repeatedly said her pregnancy was the result of a rape and maintains that she did not know she was pregnant when she began experiencing pain and went to the bathroom. There, she says she passed out after experiencing sharp pain while delivering a stillborn baby, noted Reuters.
She was taken from her home in El Carmen, a town outside of San Salvador, to the hospital, where doctors notified local authorities so she could be arrested after recovering.
Several human rights and abortion rights groups had showed up at the court, protesting against El Salvador's strict anti-abortion laws.