EU Demands Paramilitary be Disarmed in Nicaragua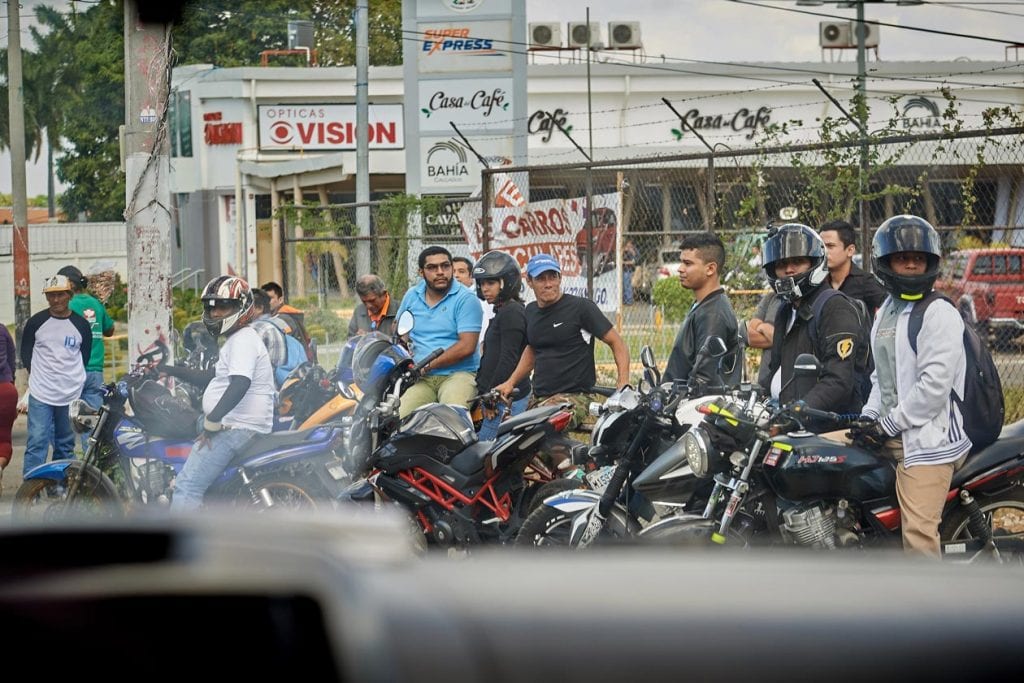 "Only a credible and inclusive dialogue can resolve the country's current political crisis," assures the statement from the EU's European External Action Service.
HAVANA TIMES – On Monday, March 18, the European Union demanded of the Nicaraguan authorities that "all paramilitary groups" be "urgently disarmed and disbanded." They also warned: "only a credible and inclusive dialogue can resolve the country's ongoing political crisis."
In a diplomatic statement signed by the spokesperson for the European External Action Service of the European Union, the Union declared: "The EU expects the government and its security forces to end any repression and to ensure the full respect for constitutional rights, including freedom of expression the press and assembly."
The statement added: "The EU calls on all parties to continue their efforts and to take genuine and constructive measures to that end."
The European diplomatic team underlined that information regarding "violent repression and arbitrary use of force by police against demonstrators and press in Nicaragua goes against a credible process for the country's reconciliation and dialogue efforts."
The police violence exercised this past Saturday against opposition demonstrators demanding the release of the "political prisoners" resulted in 107 people detained, according to data from the local police; the Blue and White National Unity movement gave a figure of 164, and also reported that six were wounded by shots the police agents fired. All the detained were released without charges late Saturday night.
Nicaragua under the European microscope
The European Commission and the European Union's high representative for Foreign Policy and Security, Fernando Mogherini, will be "very closely following" the negotiations between the Civic Alliance and the dictatorship of Daniel Ortega in Nicaragua, according to the Spanish socialist deputy in the European Parliament, Ramon Jauregui, who estimates that by the end of this month or beginning of April, Nicaragua "will be back on the agenda for the foreign ministers".
In an interview granted to the Esta Semana news program following the approval of the European Parliament's resolution against the Ortega regime, Jauregui recognized that the European chamber has sent a message to the European Union "in favor of combining a pressure strategy that includes sanctions," against the Ortega government.
"If by the end of this month, the agreements are accompanied by success, I believe that the European position would logically be one of support," he said, but warns that if no agreements are produced and the negotiation is observed to be nothing but a "delaying tactic", then, "effectively, the sanctions would be implemented."
The European deputy, who headed the visit to Nicaragua of a delegation of European parliamentarians at the end of January, explained that the individual sanctions would include prohibiting visits to Europe and the freezing of assets and property that the member states would put into effect individually.