EU Vows to Respond if US Measures on Cuba Hit European Firms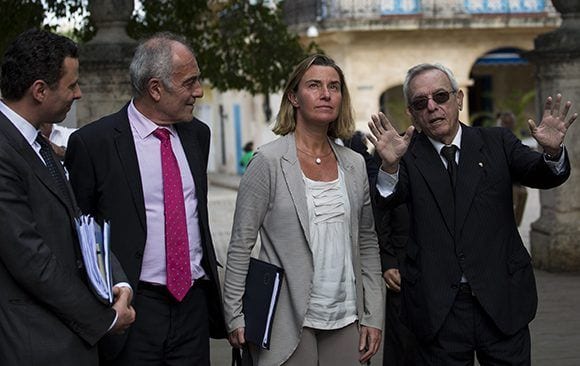 HAVANA TIMES – The European Union "is ready to protect" its interests if the United States ratchets up sanctions against Cuba that could hit European firms, the bloc's executive warned Wednesday, as a new front threatens to emerge in EU-US trade tensions, reported dpa news.
Washington is expected Wednesday to announce that it will tighten its measures against Cuba by allowing US nationals to sue foreign firms over property lost following the Cuban Revolution.
The move could overshadow efforts by Brussels and Washington to launch talks on a free trade deal aimed at ending the bilateral tariffs spat.
Technically, the move centers on the Helms-Burton Act from 1996. The US has regularly suspended part of the act relating to foreign firms, known as Title III. Washington now plans to end that suspension.
"The EU reiterates its strong opposition to the extraterritorial application of unilateral restrictive measures which it considers contrary to international law," said European Commission spokesman Alexander Winterstein.
"The EU is ready to protect European interests, including European investments and the economic activities of EU individuals and entities in their relations with Cuba, if these were to be affected," he added.
The US measures, motivated in part by frustration at Havana's support for Venezuelan President Nicolas Maduro, would effectively make it riskier for companies to do business in Cuba.
The US is seeking Maduro's ouster, after he was reelected last year in elections widely considered to be undemocratic, including the banning of the main opposition candidates from participating. He is accused of a violent opposition crackdown, as Venezuela undergoes a humanitarian crisis.
Washington imposed a full trade embargo on Cuba in 1962. The Helms Burton Act is in part designed to have the embargo hit companies from third countries doing business in Cuba, especially if they have any business interests in the United States.