Evo Morales Arrives in Argentina from Cuba, May Request Asylum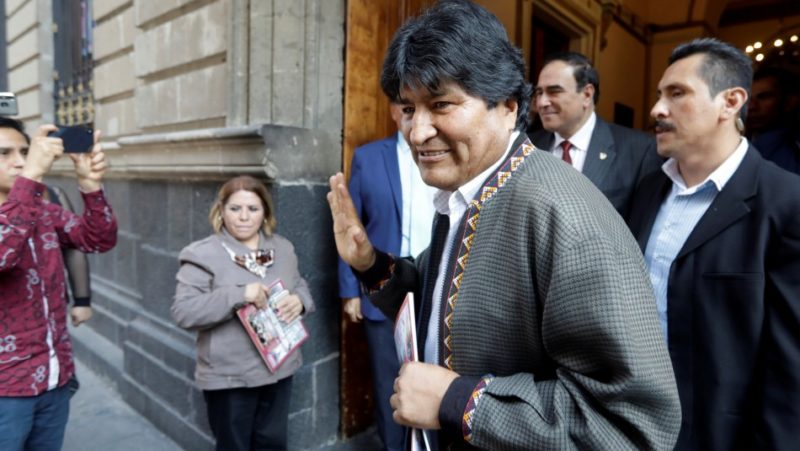 HAVANA TIMES – Bolivia's former president Evo Morales has arrived in Argentina from Cuba and may request political asylum, Foreign Minister Felipe Sola said on Thursday, reports dpa news.
"He came to stay," Sola told broadcaster TN. "He feels better here."
Argentinian President Alberto Fernandez, sworn in on Tuesday, had earlier offered to grant Morales asylum. Bolivia's former leader travelled to Mexico on November 12 after nationwide protests against alleged electoral fraud forced him to resign.
Mexico granted Morales asylum, but reports speculate that he would prefer to be in Argentina to be closer to Bolivia and maintain contacts with his leftist MAS party.
Morales travelled to Buenos Aires from Cuba, where he had undergone a health check. His two children had arrived in Argentina three weeks earlier.
Mexican Foreign Minister Marcelo Ebrard tweeted that he had on Wednesday "a conversation with Evo Morales who informed me about his decision to move to Buenos Aires."
"He warmly thanked the Mexican people and government for their generosity," Ebrard added.
Morales claimed to have won a fourth term in the October 20 elections, but allegations of fraud unleashed weeks of violent protests.
Morales' resignation led to Senate vice president Jeanine Anez taking power in Bolivia and establishing a conservative interim government.
Argentina, Mexico and Cuba have centre-left or leftist governments.
Sola said Argentina's new government did not recognize Bolivia's interim government and hoped that fresh elections will be held as soon as possible. He added that Argentina expected Morales not to express political opinions while staying in the country.