Ex-FARC Commander Criticizes Colombian Peace Process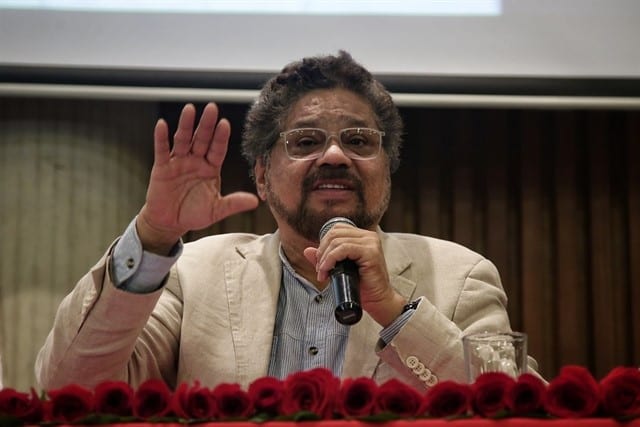 HAVANA TIMES – An ex-leader of Colombia's former guerilla movement FARC has used a rare appearance to sharply criticize the 2016 peace process which saw the rebels demobilize in exchange for seats in the country's Congress.
Luciano Marin, alias Ivan Marquez, said Saturday in a YouTube video that 400 community leaders and 85 former fighters have been killed since FARC signed the deal with Colombia's government in 2016.
"Only two years later, the results in terms of implementation by the government are devastating," Marquez said in the video, published by Venezuela's AVN state news agency and prepared for the Rosa Luxemburg Conference in Berlin which began Saturday.
"We agreed to lay down our weapons before securing an agreement on the political, economic and social integration of the fighters," he added.
Colombia's 52-year armed conflict involved FARC and smaller leftist groups, the army and right-wing paramilitary groups. The peace deal with FARC led to the demobilization of about 7,000 of its fighters.
Some 1,200 dissidents from the group, as well as the smaller rebel force National Liberation Army (ELN) and criminal groups still remain active in the countryside.
The conflict killed at least 220,000 people, left more than 80,000 missing and displaced seven million.
Marquez has disappeared from public life after resigning as a senator in July in protest over a "judicial hoax" when FARC's Seuxis Hernandez, alias Jesus Santrich, was barred from serving as a senator due to being under arrest.