Famous Cuban Musicians Criticize Repression of Gay March
Vicente Feliú: "the absurd, embarrassing, dangerously evocative repression" of the gay march "is definitely indefensible"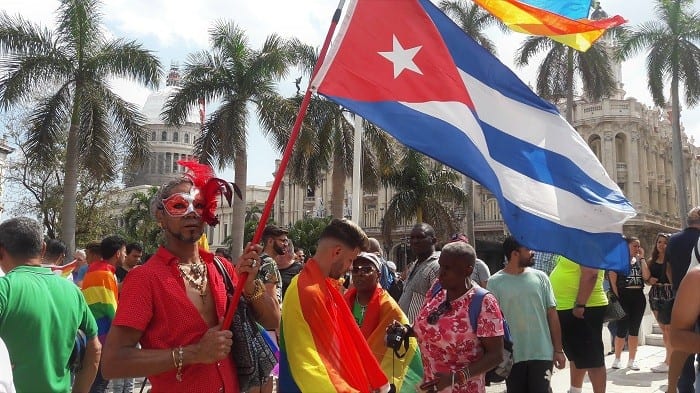 HAVANA TIMES – Cuban singer-songwriter Silvio Rodríguez has subscribed to criticism by his colleague Vicente Feliu about the "absurd, shameful, dangerously evocative repression" of the LGTBI march Saturday in Havana by independent activists and without permission from the authorities, reports the EFE news agency.
"With my eyes wide open, I subscribe to every word of what Vicente said on his Facebook," the artist wrote in the comments section of his blog, Segunda Cita, which has become for many intellectuals and citizens a meeting and debate point for the news of Cuba.
Hours before, Feliu had published on his Facebook wall that "the absurd, embarrassing, dangerously evocative repression" of the gay march "is definitely indefensible."
LGTBI activists and agents of the Cuban State Security clashed on Saturday during a march called without permission after the surprise cancellation of the annual gay pride march organized by the official National Center for Sex Education (Cenesex), led by Mariela Castro, daughter of Communist Party head and former president Raul Castro.
This is the first time in decades that a demonstration without government permission has taken place in Cuba, organized by independent civil society.
In the midst of a heavy police presence, about 300 people paraded without incident down the central Paseo del Prado walkway, but when they reached the end of that avenue and headed towards the Malecon seawall avenue many policemen in uniform and civilians ordered the march to disperse.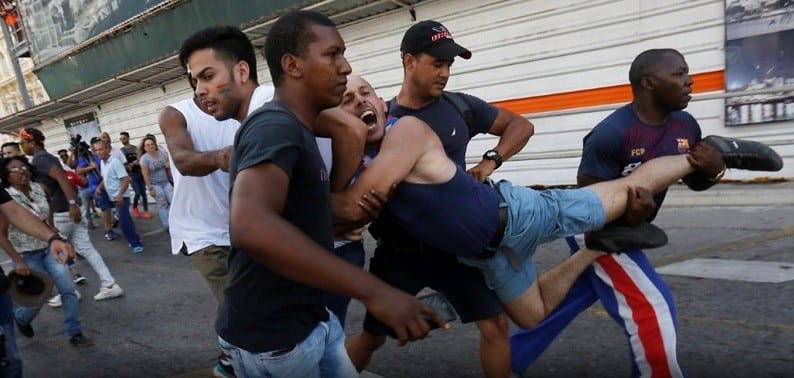 The activists refused on the grounds that they did not need permission to walk around Havana, and that was when clashes took place and agents forcibly detained several persons, according to eyewitnesses and in the absence of official reports on the total number of arrested.
The suspension announced earlier last week of the traditional "conga parade against homophobia" was done so under the argument that the country is preparing to face a serious economic crisis. It caused a strong malaise in the LGTBI community, which questioned why other mass activities such as the recent Worker's Day parade were held.
That canceled "conga" would have been the first one held after the taking effect, in April, of the new Cuban Constitution, which initially envisaged a modification that opened the doors to gay marriage on the island but that was finally not included in the final text.
That issue was one of the most controversial in the popular debates on the Magna Carta and provoked a strong campaign against it by the Evangelical and Catholic churches.
The LGTBI community has been gaining visibility during the last decade in Cuba. In the early decades of the 1959 revolution homosexuals were persecuted and sent to labor camps, one of the darkest chapters in the modern history of the island.