FAO Activates Special Fund to Recover Agriculture in Cuba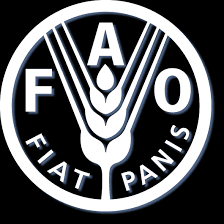 HAVANA TIMES  – The United Nations Food and Agriculture Organization (FAO) today launched a special fund for the rehabilitation of agricultural and fishery production in Cuba in the wake of hurricane "Irma", reported dpa news.
The Special Fund for Emergency and Rehabilitation Activities is initially backed by a contribution of US $300,000 from the Government of Belgium which is expected to reach seven million to cover several Caribbean countries, FAO sources in Havana confirmed to dpa.
The fundamental objective of FAO is to rehabilitate food production for local consumption in the communities affected by the hurricane and to recover production for other provinces.
The United Nations organization will send inputs and equipment to replenish the roofs and other needs of egg farms, pork production and short cycle crops.
The aid will also include irrigation systems, which include spare parts, fertilizers and herbicides, as well as chainsaws and supplies to clear the damaged areas and facilitate access to the fields and farm infrastructure.
More than 50,000 hectares of agricultural production were affected, according to data provided by the Cuban Ministry of Agriculture that pointed to plantains, corn and rice as the main crops hit by the hurricane.
Hurricane Irma's passage through the island has severely damaged agricultural infrastructure and more than 250,000 square meters of roofs of poultry and pig vessels were destroyed.
Some 30 sugar mills, rice mills and 553 cattle facilities were also damaged by the strong winds.