Fidel C. Interviewed by Mexican Paper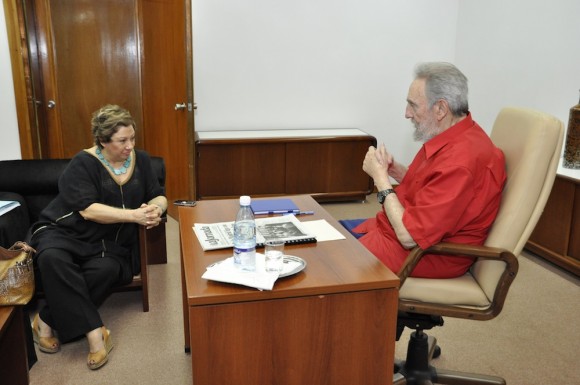 HAVANA TIMES, August 30 — Mexico's La Jornada newspaper publishes an extensive interview on Monday with former Cuban President Fidel Castro.
The leader of the Cuban revolution discloses details of his illness that saw him on the brink of death four years ago.  He also answers questions  about the political situation in Mexico.
When asked why the public offensive in recent days Castro said:  "I don't want to be absent these days.  The world is in very interesting phase that endangers it's existence.  I am very committed with what's going to happen.  I've still got things to do…"
Fidel spoke in Havana with La Jornada journalist Carmen Lira Saade for around five hours and covered diverse topics.
The interview (in Spanish) is divided into two sections and can be read at: www.jornada.unam.mx/2010/08/30/index.php?section=politica&article=002e1pol
La Jornada states that more is forthcoming.