Gioconda Belli Warns that Ortega May "Criminalize" Social Networks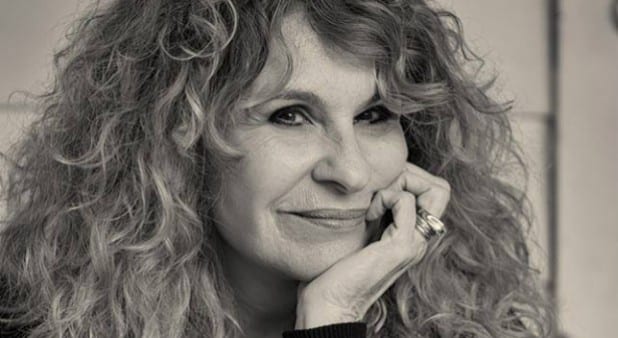 HAVANA TIMES – Nicaraguan poet Gioconda Belli expressed her fear Tuesday that the Government of Daniel Ortega and Rosario Murillo "criminalizes" the right to criticism and freedom of expression through social networks, approving laws similar to those of Venezuela, reported dpa.
In an interview with channel 15 TV in Managua, the author of "The inhabited woman" warned about the backdrop of a supposed "national debate" held by members of the Ortega controlled Parliament to "update the laws" in terms of family and social networks.
"They can't hold a national debate with people who have the same opinion and exclude people who are generators of opinion" like the country's intellectuals, said Belli, president of the Nicaraguan affiliate of PEN, a global association of writers.
The novelist said that she recently visited Venezuela as a member of a PEN mission and found that "there is much concern and fear" for the restriction of freedom of expression through the so-called Anti-Hate Law, passed late last year.
"In Venezuela there is a tweeter who is in prison, and here there is also a threat because they intend to discuss things of the family from a private right of the individual," said Belli, a well-known critic of President Daniel Ortega and his wife Rosario Murillo.
"And who defines what family harmony is? Who among these deputies is qualified to say what are healthy affective relationships?" she asked. "The State should not intervene in this," she added.
Belli said that the authorities should educate the population to use technology in the best way, "but not censor or restrict freedom of expression," and said that PEN would agree to participate in a plural consultation to contribute to the debate.
The poet subscribed a PEN-Nicaragua pronouncement urging the Government to broaden the debate by inviting a diversity of civil society organizations, so that the discussion is not limited to the circle close to the Presidency.
The government "is touching a hornet's nest, because here people appreciate their individual spaces, young people may not know about institutionality, but they do know what it is like to have the Internet, to have Faceboook, and they are not going to let it go," she warned.
Belli accused Vice President Rosario Murillo "of wanting to control all the information in the country" and that she uses "a religious discourse where she has the last word of what is good and what is bad."