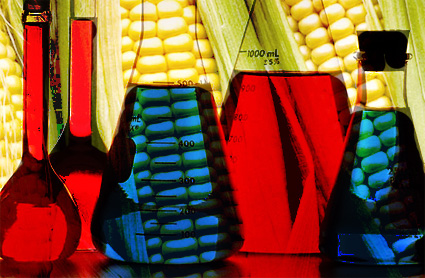 HAVANA TIMES — For the first time ever on Cuban television, the use of genetically modified organisms (GMOs) in the island's agriculture was debated on Wednesday night.
On one side was Dr Carlos Borroto, the deputy director of the Center for Genetic Engineering and Biotechnology, while on the other was philosopher Carlos Delgado.
Borroto, the main promoter of GMOs on the island, said on the primetime TV program "Pasaje a lo desconocido" (Journey to the Unknown), that 100 percent of the corn imported for human consumption on the island, as well as more than 80 percent of the soybean yield, is now transgenic.
For his part, Delgado advocated the right of citizens to know about and to be able to decide on the type of food they prefer for their diet. At the same time, he questioned several aspects of the "technological package" associated with these types of modified crops and he questioned their supposed safety with respect to ecosystems.
The approval process for biotech crops on the island has been plagued by irregularities and violations in the protocols of their use, according to reports dating from 2010.
Nonetheless, the Center for Genetic Engineering and Biotechnology currently has more than 20 research and development projects aimed at agro-biotechnology. Among those that stand out are ones applied to corn, rice, soy, fish, pigs and cattle.
Products such as soybeans and maize are currently produced here by militarily-run companies, while their products are sold without any labeling information on their biotech origins.