Good Weather in Cuba July 3-9
Hot, some refreshing rain in the afternoons
Eduardo A. Fernández Díaz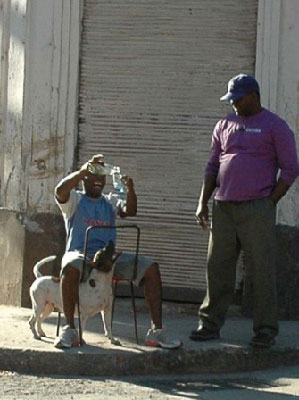 HAVANA TIMES — While weather observers are tracking the development of Hurricane Arthur along the east coast of the United States, the weather in Cuba will bring hot sunny days with some refreshing rain in the afternoons most likely starting on Sunday. The storm, which formed Tuesday parallel to Florida, never represented a danger for Cuba.
So, while theJuly 4th holiday weekend is about to be spoiled for those planning to be on the east coast of the USA, in Cuba the weekend will be excellent beach weather or for other outdoor activities. We recommend using sunscreen and cool clothes to people who have sensitive skin.
Early mornings during this 7-day period will be warm, but nothing that cannot be resolved with a fan. Besides Arther to the north, in the rest of the area does no other cyclone activity is expected.
The maximum temperature will remain stable around 32° C (90 F) and minimum of 25° C (77 F).
The sea surface temperature will reach 27 ° C (81 F).
Weekly Forecast valid from Wednesday July 2
Thursday, July 3, max 32° C (90 F) min 25° C (77 F)
Chance of afternoon showers
Friday, July 4, max 32° C (90 F) min 25° C (77 F)
Chance of afternoon showers
Saturday July 5 max 32 ° C (90 F) min 25 ° C (77 F)
Chance of afternoon showers
Sunday July 6 max 32° C (90 F) min 25 ° C (77 F)
Chance of afternoon showers
Monday, July 7 max 33° C (91 F) min 25° C (77 F)
Chance of afternoon showers

Tuesday, July 8 max 33° C (91 F) min 25° C (77 F)
Chance of afternoon showers
Wednesday, July 9 max 33° C (91 F) min 25° C (77 F)
Chance of afternoon showers