Granada, Nicaragua's International Poetry Festival Cancelled for 2019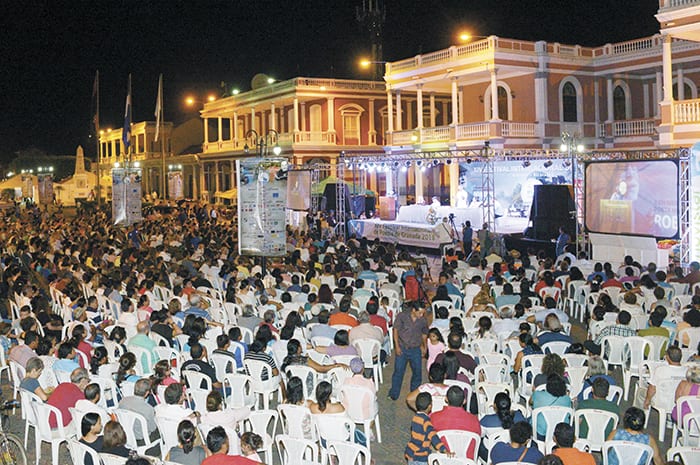 HAVANA TIMES – The 2019 edition of the International Poetry Festival held annually in Nicaragua was postponed "in the absence of conditions", as a result of the serious political crisis that the country has been experiencing since April, organizers announced on Sunday, reported dpa news.
"Taking into account the terrible situation that Nicaragua is going through, which has left more than 500 dead, more than 600 incarcerated, thousands of disappeared and tens of thousands of exiles, this Directive considers that there is no favorable environment for any festive activity. ", reads a statement issued today by the board of directors of the contest.
"If we make our festival with all its characteristics that involve many festive activities, we believe that all the love, respect and admiration that our festival has would turn into rejection and repudiation of the people of Nicaragua," the text adds.
"The Granada Poetry Festival is postponed, there are no conditions The poetry is in mourning", wrote in his Facebook account, the award-winning writer and poet Gioconda Belli, vice-president of the contest that is based in the colonial city of Granada (south) .
The 15th edition of the festival was dedicated in 2019 to the Nicaraguan poet María Teresa Sánchez (1918-1994) and in greeting to the Panamanian poet Rogelio Sinan (1912-1994), as announced by the organizers last February at the end of the 2018 contest.
Considered one of the most important cultural events of the American continent, every year dozens of poets from different parts of the world, who during a week read poems in streets, squares and public parks, permeating poetry in every corner of Granada, tourist city founded in 1524.
As a result of the crisis that began on April 18, the Central America Account 2018 Festival was also suspended and will be held in neighboring Costa Rica (south) in 2019, the writer Sergio Ramírez Mercado, Cervantes Prize 2017, announced last May.