Haiti, My Love: A Race for the Oscars
By Paula Henriquez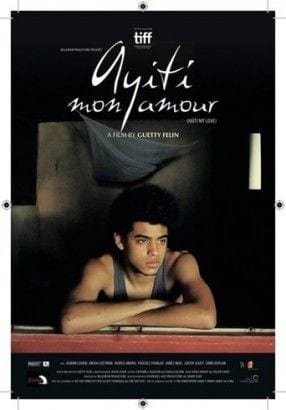 HAVANA TIMES — The film "Haiti, My Love" by Haitian filmmaker Guetty Feli Cohen is a candidate for the next Oscar Awards ceremony. The filmmaker herself has said how happy she is about this news, even though she claims that the work to get there has just started and that there is still a lot to do.
Hello, Guetty, Could you tell us a little bit more about this news?
GUETTY: It's the first time for Haiti. We are in the race for being in the Best Foreign Film category. There are still two stages left to reach the final round. It's like the World Cup.
That's great! How does this make you feel? You must feel like you're walking on clouds!
No, I'm still not walking on clouds… I am proud of being able to represent Haiti with this movie though. After all, it's a love poem to my country.
Very well. Excited then?
Yes, very excited. Walking on clouds is a good expression and I will be if we reach the semi-finals; and I'll be on top of the clouds and in a state of shock if we manage to get the actual nomination.
Good luck!
Guetty Feli is an independent filmmaker, who has won several awards and is also a professor. She was born in Puerto Principe, Haiti and grew up in New York. She has a Masters from Paris' Film School. Throughout her career, Guetty has worked on narrative movies and documentaries for US and European TV. She produced and organized the acclaimed "Haiti on the Screen" in 2004, to celebrate Haiti's bicentennial. She also collaborated in hosting the Jakmel Haitian Film Festival in 2004.
"Haiti, My Love", the movie that could be nominated for an Oscar in the Best Foreign Movie category, is a film from 2016. It tells us about a teenager who is in distress when he discovers that he has a super power, an old fisherman who thinks that the cure for his sick wife can be found in the sea, and a muse fights to get out of the story that her author is writing. This magical neo-realist tale unfolds in Haiti, five years after the devastating earthquake.