Havana Advances with Public Works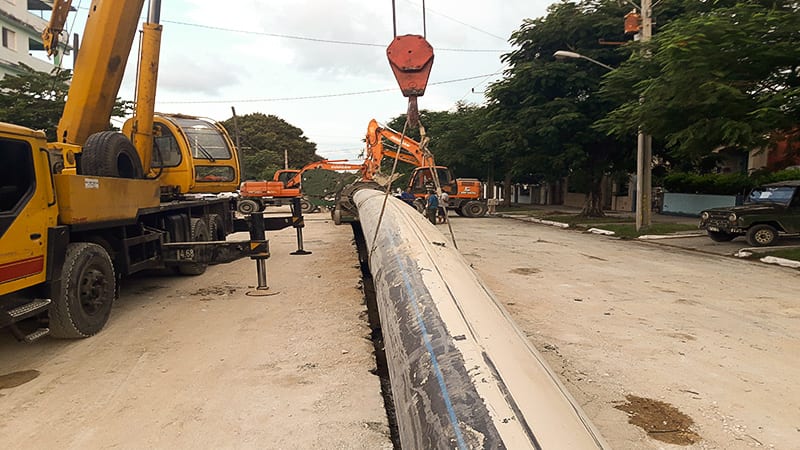 HAVANA TIMES – Journalist Fernando Ravsberg reports today there are currently numerous large-scale public works projects visible in different parts of the Cuban capital.
"Yesterday I went around Vedado and I had to make several detours because there are many streets raised for the installation of new gas pipes. In Centro Habana the same thing happened to me, works and more works in the streets of the city.
"And it isn't only in the neighborhoods in the center of the capital, on Santa Catalina Avenue, in the Santo Suarez district the machines open a much larger and deeper trench to install a water conductor, replacing the old leaking ones.
"Before I had seen it on Galeano Avenue, the heavily trafficked shopping area was completely torn up while they changed everything, gas, water and sewage pipes. The good news is that the works that we see around the city are no longer the usual "patches" but the total renovation.
"In the almost 3 decades that I have been living in Cuba I have never seen this amount of public works with the concept of doing comprehensive repairs that guarantee the services of the population. So I'll ignore my complaints as a driver and applaud the management as a citizen," concluded Ravsberg.