Havana Film Festival Preview
By Paula Henriquez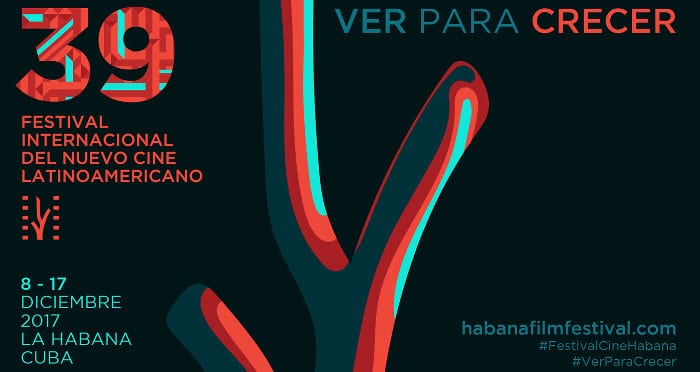 HAVANA TIMES — Cuba will be one of the countries with the greatest number of movies at this 39th edition of the Havana Film Festival and it will compete with two fiction feature films this year. Los buenos demonios by Gerardo Chijona and Sergio y Serguei by Ernesto Daranas.
Short movies 25 horas, by Carlos Barba, and the animation movie Los dos príncipes, by Yemelí Cruz and Adanoe Lima will also compete in the festival. Isabel Santos, a renowned actress and filmmaker, will compete with her documentary Gloria City, while Alejandro Alonso, another Cuban filmmaker, will take part with El proyecto.
The 39th edition of the Havana Film Festival will commence on December 8th and close on the 17th, both at the Karl Marx Theater. The opening ceremony will feature the movie O Filme da Minha Vida (The Movie of My Life) by Brazilian director Selton Mello and there will also be performances by Camerata Romeu and the pianist Alejandro Falcon. Furthermore, an honorary award will be given to filmmaker Carlos Diegues, one of the founders of Cinema Novo, an important film movement that was born in this South American country in the late 1950s and early '60s.
A total of 404 productions will be screened at this 39th edition, where taking the lead are countries like Argentina (65), Mexico (50), Cuba (43), Brazil (41), Chile (32) and Colombia (21).
The event will also be attended by US director James Ivory, an Oscar award-winner on more than one occasion. The renowned director will give a masterclass and will attend some of the screenings of a series in his tribute where well-known movies such as Mr. and Mrs. Bridge, A Room with a View and The White Countess, to name a few.
Eight digitally restored movies will also be shown which are movie classics from the region, including Lucia, by Humberto Solas, and Se permuta, by Juan Carlos Tabio. Others include Canoa and Los motivos de la luz, both by Felipe Cazals of Mexico. Argentina will present Sur, a movie by Fernando Ezequiel; while Tres tristes tigres, comes from Chilean director Raul Ruiz. From Colombia, the movie, Rodrigo D. no futuro, by Victor Gaviria.
The aforementioned movies, which were made in the '60s, '70s and '80s, underwent different processes to recover their original beauty and to make them suitable for showing using new technology that different movie theaters currently use.
An interesting fact about this edition of the festival is that 34% of the movies in the festival have been directed by female filmmakers, among whom are the Argentinian Lucrecia Martel; the Chilean Marcela Said; the Mexicans Jimena Montemayor and Maria Novaro; and the Brazilians Carolina Jabor, Daniela Thomas and Lucia Murat.