Havana Weather (Feb.26 – Mar.4)
Some rain on Friday and Saturday
Eduardo A. Fernández Díaz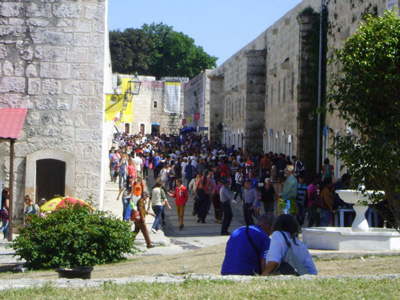 HAVANA TIMES — With the arrival of a mild cold front, there will be some rain on Friday in the west of the country, producing scattered showers until Saturday. The temperature will drop only slightly and then rise significantly starting Sunday. This situation is consistent with the time of year where we are.
Entering the following week, the days will be sunny and little probability of rainfall. Starting Saturday the wind will blow from the east and then from the South as of Monday.
In short: For this term, some rain on Friday and Saturday, then good weather with pleasant temperatures and little chance of showers.
The maximum temperature will range around 30° C (86° F), reaching 32° C (90° F) starting Monday. The minimum will range around 21° C (70° F).
The sea surface temperature will reach 25° C (68° F). There will be dangerous surf for small vessels mainly on Friday and Saturday.
Weekly Forecast valid from Wednesday February 25
Thursday, February 26, max 31° C (88° F) min 21° C (70° F)
Partly cloudy
Friday, February 27, max 28° C (82° F) min 21° C (70° F)
Scattered showers
Saturday February 28, max 29° C (84° F) min 20° C (68° F)
Scattered showers
Sunday March 1, max 30° C (86° F) min 21° C (70° F)
Sunny
Monday, March 2, max 31° C (88° F) min 21° C (70° F)
Sunny
Tuesday, March 3, max 32° C (90° F) min 23° C (73° F)
Sunny
Wednesday, March 4, max 32° C (90° F) min 23° C (73° F)
Partly cloudy