Havana Weather for Aug. 7-13
Cloudy, hot and afternoon showers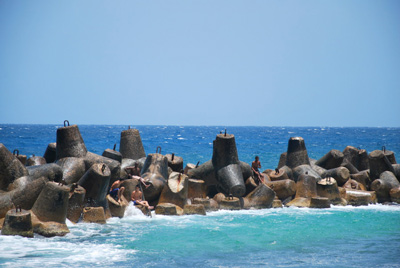 Eduardo A. Fernández Díaz
HAVANA TIMES — This week we will be under the influence of a high pressure area. There will be generally good weather, hot and clouding in the afternoon with some storms, especially starting on Friday.
A 1000 miles east of the Lesser Antilles is an area of low pressure with showers and storms that have fallen since yesterday. There is a possibility that in the coming days a tropical depression could form.
The maximum temperature will remain stable around 32° C (86 F) and the lows around 25° C (77 F).
The sea surface temperatures reach 26° C (79 F).
Weekly Forecast valid from Wednesday August 6
Thursday, August 7, max 32° C (90 F) min 25° C (77 F)
Partly Cloudy
Friday, August 8, max 32° C (90 F) min 25° C (77 F)
Rain in the afternoon
Saturday August 9, max 32° C (90 F) min 25° C (77 F)
Rain in the afternoon
Sunday August 10, max 32° C (90 F) min 25° C (77 F)
Rain in the afternoon
Monday, August 11, max 32° C (90 F) min 25° C (77 F)
Rain in the afternoon
Tuesday, August 12, max 32° C (90 F) min 25° C (77 F)
Rain in the afternoon
Wednesday, August 13, max 31 ,° C (88 F) min 25 ,° C (77 F)
Rain in the afternoon