Havana Weather for August 1-7
Afternoon showers and thunderstorms in Havana
By Yanet Díaz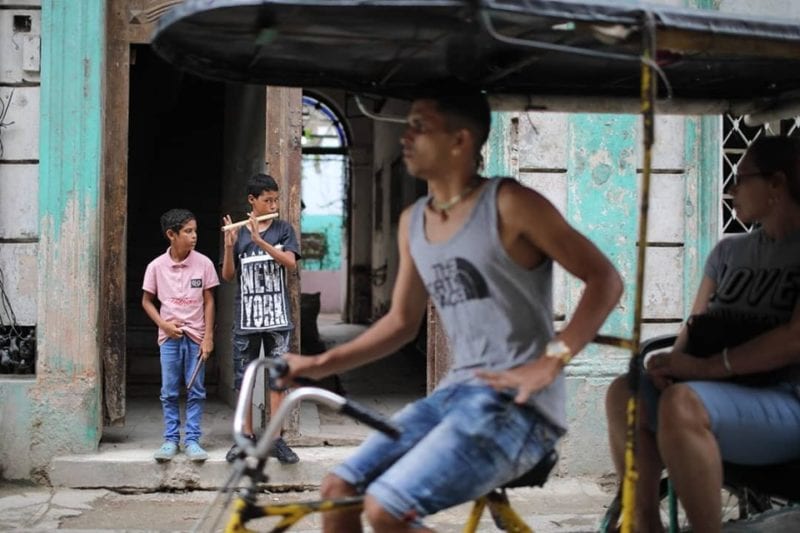 HAVANA TIMES – For this forecast week we will have partly cloudy sunrises and from midday on the cloudiness will increase, with rains and some occasional thunderstorms, which may be intense in some areas. The winds will remain variable and weak, predominantly from the northeast in the afternoons, up to 25 km/h. The humidity will remain high, above 60%.
The sensation of heat remains high, with maximum temperatures at 31 and 32° C (88 and 90 F), and the lows at 24 and 25° (75 and 77 F). The sea surface temperature will be 29° C (84 F).
Meteorological conditions:
Favorable conditions for the formation of showers and thunderstorms will continue from early in the afternoons. The high humidity in medium levels of the atmosphere together with the passage of tropical waves through the Caribbean Sea will be promoting these conditions.
An area of low pressure with abundant associated clouds is located southeast of the Bahamas, this system is forecast to move north-northwest during the next few days, with a low probability of becoming a tropical depression.
Another area of clouds and rain associated with a tropical wave is located in the eastern Atlantic, near the islands of Cape Verde. As this system travels west over the western and central tropical Atlantic, it may gain in organization, as the weather conditions will become favorable towards the weekend. So for the next 5 or 6 days the odds of tropical storm development will remain slightly high in relation to this system.
Weekly forecast, valid from Wednesday, July 31
Thursday, August 1 max 32° C (90 F) min 25° C (77 F)
Isolated showers
Friday, August 2 max 31° C (88 F) min 25° C (77 F)
Isolated showers
Saturday August 3 max 31° C (88 F) min 24° C (75 F)
Rains
Sunday August 4 max 32° C (90 F) min 24° C (75 F)
Afternoon showers
Monday, August 5 max 32° C (90 F) min 24° C (75 F)
Afternoon showers
Tuesday August 6 max 32° C (90 F) min 25° C (77 F)
Afternoon showers
Wednesday, August 7 max 32° C (90 F) min 25° C (77 F)
Afternoon showers