Havana Weather for Dec. 10-16
Cool days in Havana
By Yanet Diaz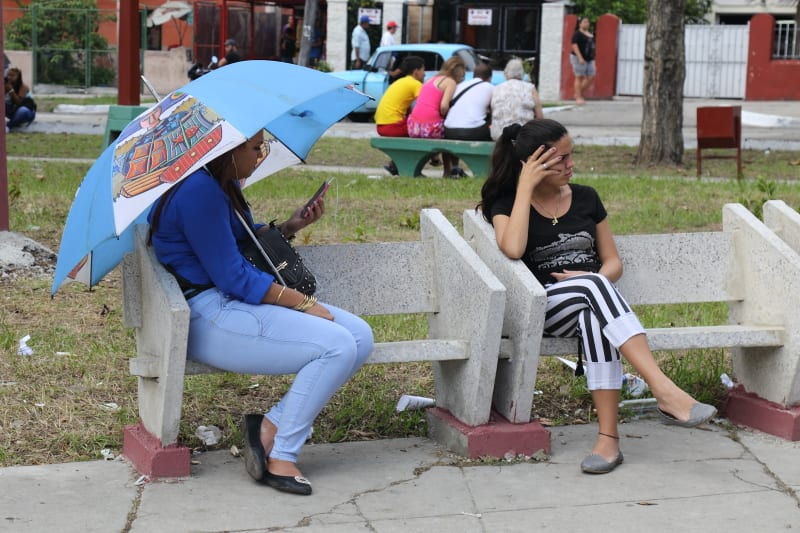 HAVANA TIMES – A quasi-stationary front extending from the Straits of Florida to the Yucatan Channel, where it remained for several days, brought rains and storms to the capital. This system is expected to weaken in the coming hours. Once dissipated, the influence of a high pressure on western Cuba will be imposed, with a regime of weak to moderate trade winds, with speeds between 15 and 25 km/h.
Temperatures will range between 26 and 29 ° C (79 and 84 F) and the minimum will be between 21 and 22 ° C (70 and 72 F).
The sea surface temperature will be 26 ° C (79 F).
Weekly Forecast valid from Wednesday December 9
Thursday, December 10 max 27 ° C (81 F) min 22 ° C (72 F)
Partly cloudy
Friday, December 11 max 27 ° C (81 F) min 21 ° C (70 F)
Partly cloudy

Saturday, December 12 max 28 ° C (82 F) min 21 ° C (70 F)
Partly cloudy

Sunday, 13 December max 28 ° C (82 F) min 21 ° C (70 F)
Partly cloudy

Monday, December 14 max 28 ° C (82 F) min 21 ° C (70 F)
Partly cloudy
Tuesday, December 15 max 29 ° C (84 F) min 21 ° C (70 F)
Partly cloudy
Wednesday, December 16 max 29 ° C (84 F) min 21 ° C (70 F)
Partly cloudy