Havana Weather for Dec. 24-30
Good weather conditions
By Yanet Diaz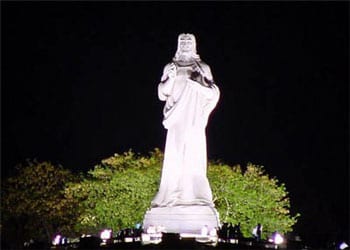 HAVANA TIMES — Relatively dry weather, mostly clear skies, with winds from the southeast at 15-25 km/h are expected during the coming 7-day period.
High temperatures will range between 28 and 30° C (82 and 86 F) and the lows will be between 22 and 23° C (72 and 73 F).
The relative humidity will be relatively low throughout the period, below 70%.
The sea surface temperature will be stable at 26° C (79 F).
Weekly Forecast valid starting Wednesday December 23rd
Thursday, December 24, max 29° C (84 F) min 22° C (72 F)
Partly cloudy
Friday, December 25, max 29° C (84 F) min 22° C (72 F)
Partly cloudy
Saturday December 26 max 30 ° C (86 F) min 22 ° C (73 F)
Sunny
Sunday, December 27, max 30° C (86 F) min 23° C (73 F)
Sunny
Monday, December 28, max 30° C (86 F) min 23° C (73 F)
Sunny
Tuesday, December 29, max 30° C (86 F) min 23° C (73 F)
Sunny
Wednesday, December 30, max 30° C (86 F) min 23° C (73 F)
Sunny