Havana Weather for Dec. 31- Jan. 6
Nice weather
By Yanet Diaz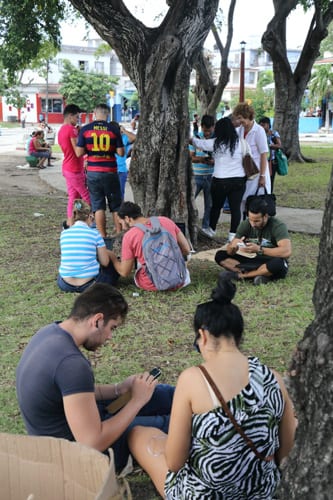 HAVANA TIMES — For this week mostly clear skies are forecast, with winds from the east and southeast with speeds between 15 and 25 km/h. Some isolated afternoon showers may occur, especially in the inland areas.
High temperatures will range between 29 and 31° C (84 and 88 F) around 22 and 23° C (72 and 73 F). The sea surface temperature is 27° C (81 F).
With the arrival of a new cold front on Monday, a drop in temperature and the occurrence of scattered showers are expected.
Weekly Forecast valid from Wednesday December 30
Thursday December 31, max 30° C (86 F) min 22° C (72 F)
Sunny
Friday January 1, max 31° C (88 F) min 22° C (72 F)
Sunny
Saturday, January 2, max 30° C (86 F) min 22° C (72 F)
Sunny
Sunday, January 3, max 30° C (86 F) min 23° C (73 F)
Partly cloudy
Monday, January 4, max 27° C (81 F) min 22° C (72 F)
Isolated showers
Tuesday, January 5, max 28° C (82 F) min 22° C (72 F)
Partly cloudy
Wednesday, January 6, max 29° C (84 F) min 22° C (72 F)
Sunny