Havana Weather for December 12-18
A little warmer temperatures
By Yanet Díaz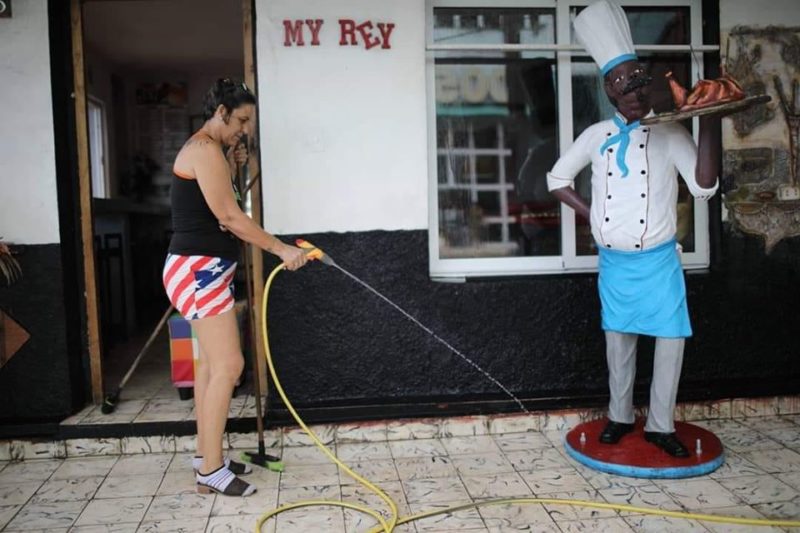 HAVANA TIMES – This week warm temperatures will return, with weak and variable winds, and very isolated clouds. During the afternoons the wind speed near the coast will increase slightly, ??up to 30 km/h. Expect days without rain, so in the afternoon the sensation of heat will increase. The relative humidity will range between 60 and 80%. The high temperatures will be at 29 and 30° C (84 and 86 F) and the lows around 21° C (70 F). The sea surface temperature continues to decline, with values ??of 27 ° C (81 F).
Meteorological conditions:
This week we will have little variation in the weather situation. Good weather conditions are expected, with only a few low clouds, trade winds from weak to moderate and very low probability of rain. During the night of Sunday and the morning of Monday a new cold front will approach, with very weakened characteristics that will not greatly affect the behavior of temperatures.
Weekly forecast, valid from Wednesday, December 11

Thursday December 12, max 30° C (86 F) min 21° C (70 F)
Mostly clear

Friday December 13, max 30° C (86 F) min 21° C (70 F)
Partly cloudy

Saturday December 14, max 29° C (84 F) min 21° C (70 F)
Partly cloudy

Sunday December 15, max 29° C (84 F) min 21° C (70 F)
Partly cloudy

Monday December 16, max 29° C (84 F) min 21° C (70 F)
Partly cloudy

Tuesday December 17, max 29° C (84 F) min 21° C (70 F)
Isolated showers

Wednesday December 18, max 29° C (84 F) min 21° C (70 F)
Partly cloudy