Havana Weather for December 12-18
Some rains, especially starting Monday
Eduardo A. Fernández Díaz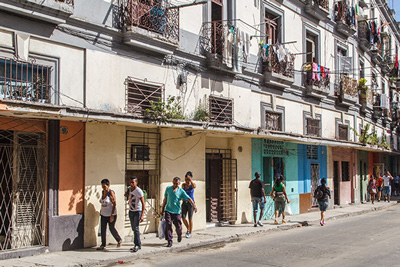 HAVANA TIMES — December is a month in bringing more frequent winter conditions in the country as cold fronts begin passing over our territory. It might seem to be one of the wettest months of the year, however it is not, as rainfall in this month depends largely on the passage of frontal systems.
Some rain on Thursday Dec. 12 and Friday the 13th is expected with the passage of a weak cold front, but the rains will not be intense. The weekend will have partly cloudy skies. Heavier rains will be starting on Monday with the passing of a new cold front with much greater cloud cover.
High temperatures will range around 28° C (82 F) and the lows around 21° C (70 F).
Moderate winds will blow from the west.
The sea surface temperatures will reach 26° C (79 F). There will be swells with danger for small boats mostly starting Monday.
Weekly Forecast valid from Wednesday December 11
Thursday December 12, max 28° C (82 F) min 22° C ( 72 F)
Showers
Friday December 13, max 27° C (81 F) min 21° C (70 F)
isolated showers
Saturday December 14, max 28° C (82 F) min 21° C (70 F)
Partly Cloudy
Sunday December 15, max 28° C (82 F) min 22° C ( 72 F)
Partly Cloudy
Monday December 16, max 29° C (84 F) min 21° C (70 F)
Showers
Tuesday December 17, max 28° C (82 F) min 21° C (70 F)
Showers
Wednesday December 18, max 28° C (82 F) min 20° C (68 F)
isolated showers