Havana Weather for Feb. 18-24
Cool temperatures
By Yanet Diaz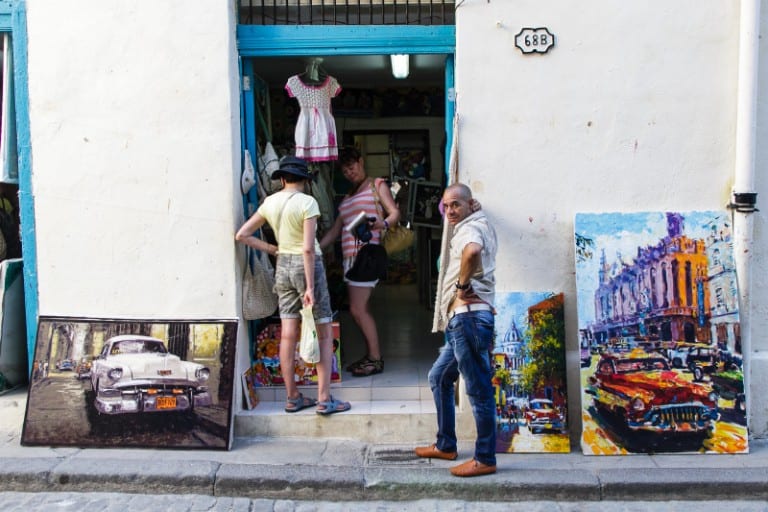 HAVANA TIMES — Partly cloudy skies and scattered showers on Thursday and Friday, associated with a frontal system moving slowly over Cuban territory are forecast. During the remainder of the period good weather conditions are expected with winds from the east and northeast, with speeds between 20 and 25 km/h, which can reach 30 km/h in coastal areas.
Temperatures will be cool, with highs between 25 and 27° C (77 and 81 F) and the lows between 15 and 19° C (59 and 66 F). The sea surface temperature is 25° C (77 F).
Meteorological conditions:
A cold front extends from the western Atlantic to the Yucatan Peninsula, passing over to central Cuba. Associated with this system are heavy cloud cover and rains, a situation that will persist for the next 24 hours. Then the front will continue moving east, imposing a regime of high pressure over western Cuba, including the capital, and adjacent seas, winds from the east to northeast and good weather conditions.
Weekly Forecast valid from Wednesday February 17
Thursday, February 18, max 16° C (61 F) min 26° C (79 F)
scattered showers
Friday, February 19, max 15° C (59 F) min 25° C (77 F)
scattered showers
Saturday, February 20, max 15° C (59 F) min 25° C (77 F)
Partly cloudy
Sunday February 21, max 15° C (59 F) min 26° C (79 F)
Partly cloudy
Monday, February 22, max 18° C (64 F) min 27° C (81 F)
Partly cloudy
Tuesday, February 23, max 18° C (64 F) min 27° C (81 F)
Partly cloudy
Wednesday, February 24, max 19° C (66 F) min 27° C (81 F)
Partly cloudy