Havana Weather for February 23- March 1
Some Showers especially on Thursday and Friday
By Yanet Diaz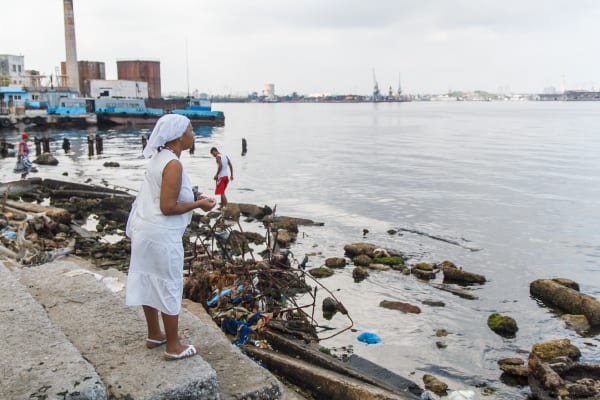 HAVANA TIMES – The days will be somewhat cool, overcast with the occurrence of isolated rains, which will be intense in some localities. The wind will be from the northwest through Friday, with speeds between 20 and 30 km/h and then will turn from the southeast to the east for the rest of the forecast period, with speeds between 10 and 25 km/h.
The days will be slightly cooler, with high temperatures of 26 to 30° C (79 and 86 F) and lows of 19 and 21° C (66 and 70 F). The sea surface temperature will be 26 ° C (79 F).
Meteorological conditions:
A low surface is centered northeast of the Gulf of Mexico, while a cold front extends from the low to the western region of Cuba. Both systems are sustained by a low pressure at high levels, and it is estimated that its influence will persist until this Friday. This will favor the occurrence of isolated showers, which will become more intense in some areas.
Weekly forecast, valid from Wednesday, February 22
Thursday Feb 23, max 26° C (79 F) min 19° C (66 F)
Showers
Friday Feb 24, max 26 ° C (79 F) min 20 ° C (68 F)
Isolated showers
Saturday Feb 25, max 27° C (81 F) min 20° C (68 F)
Partly cloudy
Sunday Feb 26, max 27° C (81 F) min 21° C (70 F)
Partly cloudy
Monday February 27, max 30° C (86 F) min 21° C (70 F)
Partly cloudy
Tuesday Feb 28, max 30° C (86 F) min 21° C (70 F)
Partly cloudy
Wednesday March 1, max 30° C (86 F) min 21° C (70 F)
Partly cloudy