Havana Weather for Jan. 14-20
Humid and relatively cool days

By Yanet Diaz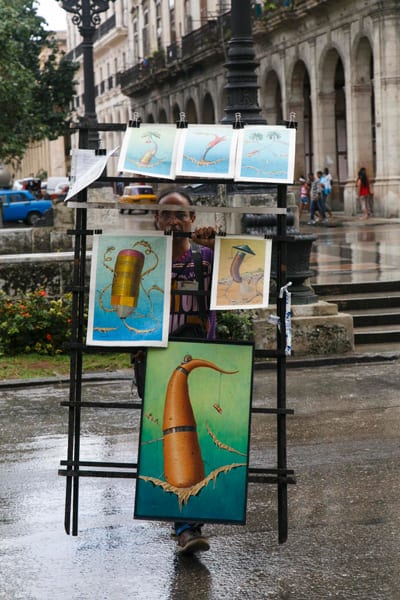 HAVANA TIMES — Look for predominantly cloudy weather with high relative humidity. Rain can be expected through Friday. In the second half of the forecast period we can expect some scattered showers.
Winds will be from the northeast and east, with speeds between 15 and 25 km/h during the first half of the term, and will vary by the end of the term.
High temperatures will range between 24 and 26° C (75 and 79 F) and the lows will be between 20 and 21° C (68 and 70 F). The sea surface temperature will be 26° C (79 F).
Relevant weather conditions:
A stationary front is currently located over the central region of Cuba, creating atmospheric instability, convective clouds and rain in the regions adjacent to this system.
Weekly Forecast valid from Wednesday January 13
Thursday, January 14, max 24° C (75 F) min 21° C (70 F)
Showers
Friday, January 15, max 23° C (73 F) min 21° C (70 F)
Showers
Saturday, January 16, max 25° C (77 F) min 21° C (70 F)
Partly Cloudy, scattered rains
Sunday January 17, max 26° C (79 F) min 21° C (70 F)
Partly Cloudy, scattered rains
Monday, January 18, max 24° C (75 F) min 21° C (70 F)
Partly cloudy
Tuesday, January 19, max 25° C (77 F) min 20° C (68 F)
Partly cloudy
Wednesday, January 20, max 25° C (77 F) min 20° C (68 F)
Partly cloudy