Havana Weather for July 11-17
Isolated showers in Havana
By Yanet Díaz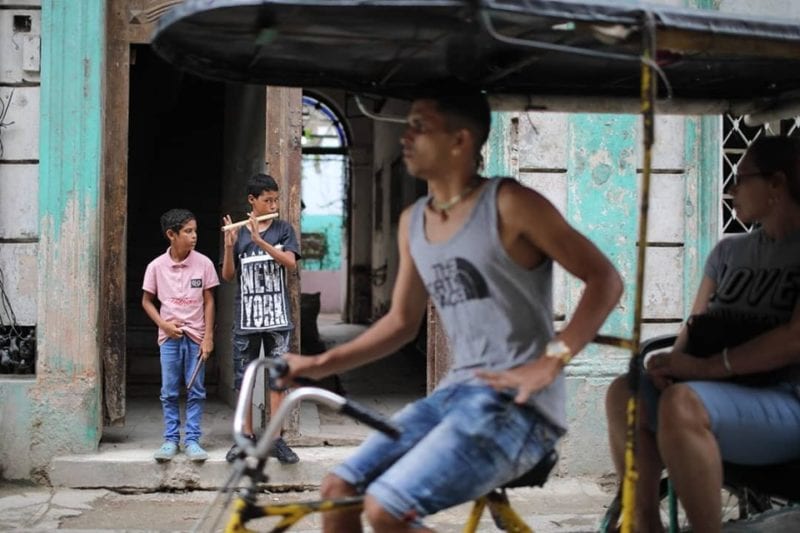 HAVANA TIMES – The heat continues as is typical of this time of year in Cuba. For this week we can expect expect abundant cloudiness starting in the morning and with some light showers. In the afternoons the probability of rains will increase, and some isolated storms with electrical activity may occur.
The winds will be variable and weak during a great part of the day, and in the evenings they will be a little more intense, up to 30 km/h. The relative humidity will remain high, up to 85 and 90%.
The high temperatures will be at 31 and 32° C (88 and 90 F), with the lows at 24 and 25° C (75 and 77 F). The sea surface temperature will be 29° C (84 F).
Meteorological conditions:
Weather conditions will remain with little change during these days, due to the passage of this tropical wave and warming during the day, which will favor the occurrence of cloudiness and isolated showers, although some occasional thunderstorms are likely.
To the northeast of the Gulf of Mexico a low pressure center is located, with very favorable probability to evolve into a tropical depression, however it is predicted that its displacement will be towards the west, reason why it will not represent a danger for the island.
No tropical cyclone formation is expected in the coming days over the rest of the Gulf of Mexico, the Caribbean Sea and the North Atlantic.
Weekly Forecast, valid from Wednesday, July 10
Thursday July 11, max 31° C (88 F) min 24° C (75 F)
Showers
Friday, July 12, max 32° C (90 F) min 24° C (75 F)
Showers
Saturday July 13, max 32° C (90 F) min 24° C (75 F)
Isolated showers
Sunday, July 14, max 31° C (88 F) min 24° C (75 F)
Isolated showers
Monday July 15, max 32° C (90 F) min 24° C (75 F)
Partly cloudy
Tuesday July 16, max 32° C (90 F) min 25° C (77 F)
Showers in the afternoon
Wednesday July 17, max 32° C (90 F) min 25° C (77 F)
Partly cloudy