Havana Weather for July 17-23
Hot with some isolated rain

Eduardo A. Fernández Díaz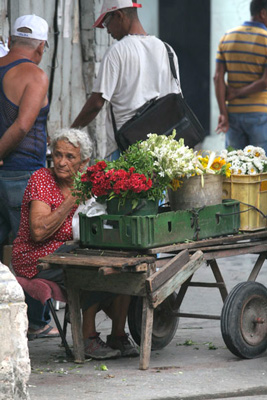 HAVANA TIMES – We will be under a weak anti-cyclonic influence. The days will be partly cloudy and hot. There will be isolated showers, most likely warming on Tuesday and Wednesday. Early mornings will be quite warm.
The heat will be stifling, but it's a good opportunity to go to the beach, play sports or other outdoor activities.. For people with sensitive skin, we recommend using cool clothes and sunscreen.
No tropical cyclone development is expected in the next two days.
The high temperature will remain stable around 33° C (91 F) and the lows around 25 ° C (77 F).
The sea surface temperature will reach 27° C (81 F).
Weekly Forecast valid from Wednesday July 16
Thursday, July 17, max 33° C (91 F) min 25° C (77 F)
Partly Cloudy
Friday, July 18, max 33° C (91 F) min 25° C (77 F)
Partly Cloudy
Saturday July 19, max 33° C (91 F) min 25° C (77 F)
isolated showers
Sunday July 20, max 33° C (91 F) min 25° C (77 F)
isolated showers
Monday, July 21, max 32° C (90 F) min 25° C (77 F)
isolated showers
Tuesday, July 22, max 33° C (91 F) min 25° C (77 F)
isolated showers
Wednesday, July 23, max 33° C (91 F) min 25° C (77 F)
isolated showers