Havana Weather for March 12-18
Warm days, slight chance of rain on the weekend
Eduardo A. Fernández Díaz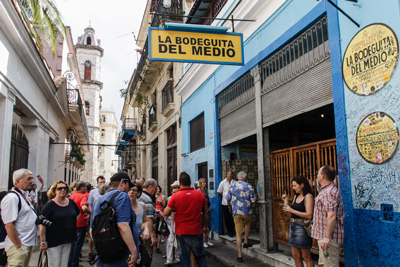 HAVANA TIMES — The short winter enjoyed in the city gives way to more Caribbean weather conditions at this time of year. On the weather map a quasi-stationary trough is seen extending from southeastern Louisiana to the Yucatan Peninsula. The island is under the influence of warm winds from the east.
The days will be sunny, clouding up in the afternoons with a chance of rain, most likely on the weekend. The wind will be moderate from the East until Sunday, then from the north, which will cool temperatures slightly from Monday. Early mornings will be pleasant.
The maximum temperature will reach 32° C (90° F) on Thursday and Friday descending to 28° C (82° F) on Monday. The lows will range around 20° C (68° F).
The sea surface temperature will be around 26° C (79° F).
Weekly Forecast valid from Wednesday March 11
Thursday, March 12, max 32° C (90° F) min 21° C (70° F)
Sunny
Friday, March 13, max 32° C (90° F) min 19° C (66° F)
Sunny
Saturday March 14, max 31 ° C (88° F) min 19° C (66° F)
Partly cloudy
Sunday March 15, max 31 ° C (88° F) min 20° C (68° F)
Partly cloudy
Monday, March 16, max 28 ° C (82° F) min 21° C (70° F)
Sunny
Tuesday, March 17, max 28 (82° F) ° C min 20° C (68° F)
Sunny
Wednesday, March 18, max 29° C (84 ° F) min 20° C (68° F)
Sunny