Havana Weather for March 5-11
Warm mostly sunny weather
Eduardo A. Fernández Díaz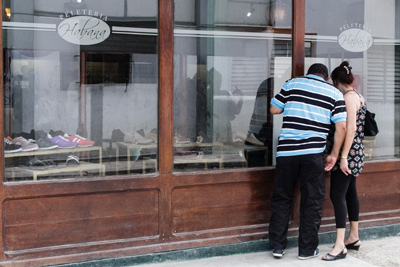 HAVANA TIMES — The cold front currently in Louisiana is moving eastward and will not affect the city of Havana in the coming days. Days will be mostly sunny. The heat will be pleasant despite the high temperatures due to the low humidity. Starting Monday the days will become partly cloudy in the afternoons. The winds will be moderate from the north until Monday when they will be light sea breezes.
The maximum temperature will range around 30° C (86° F), reaching 32° C (90° F) on Thursday and Friday. The low will range around 20° C (68° F).
The sea surface temperature will reach 25° C (68° F). There will be dangerous surf for small vessels mainly on Thursday and Friday.
Weekly Forecast valid from Wednesday March 4
Thursday, March 5, max 32° C (90° F) min 21° C (70° F)
Sunny
Friday, March 6, max 32° C (90° F) min 21° C (70° F)
Sunny
Saturday March 7, max 29° C (84° F) min 20° C (68° F)
Sunny
Sunday March 8, max 29° C (84° F) min 21° C (70° F)
Sunny
Monday, March 9, max 30° C (86° F) min 22° C (72° F)
Clear
Tuesday, March 10, max 31° C (88° F) min 22° C (72° F)
Clear
Wednesday March 11, max 31° C (88° F) min 23° C (73° F)
Clear