Havana Weather for May 14-20
Afternoon showers possible

Eduardo Diaz Fernandez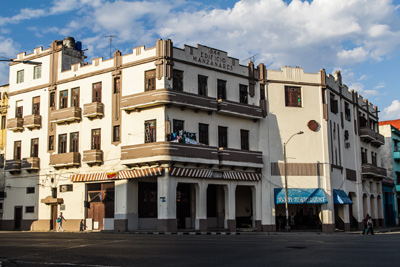 HAVANA TIMES — For this period, the weather in the country will be moderated by the influence of the periphery of the anticyclone of the Azores-Bermuda, and basically regulated by trade winds. Expect partly cloudy days with winds from the east and northeast with occasional rain in the afternoon or evening product of warming process during the day.
There are no conditions for the development of cyclonic activity over the next five days.
There will be winds from the east and northeast with speeds between 15 and 30 km / h (10 and 19 mi / h).
High temperatures will reach 33° C (93° F) on the 18th, hovering around 31° C (88° F) the rest of the period. The lows will remain stable around 24° C (75° F).
The sea surface temperature will oscillate around 27° C (81° F). There will be no danger to smaller vessels.
Weekly forecast valid from Wednesday May 13
Thursday, May 14, max 31° C (88° F) min 24° C (75° F)
Cloudy
Friday, May 15, max 30° C (86 ° F) min 24° C (75° F)
Cloudy
Saturday, May 16, max 31° C (88° F) min 24° C (75° F)
Afternoon showers
Sunday May 17, max 31° C (88° F) min 24° C (75° F)
Afternoon showers
Monday, May 18 max 32° C (90° F) min 24° C (75° F)
Afternoon showers
Tuesday, May 19 max 33° C (91 ° F) min 23° C (73° F)
Afternoon showers
Wednesday, May 20 max 33° C (91 ° F) min 23° C (73° F)
Afternoon showers