Havana Weather for May 26 – June 1
Scattered showers
By Yanet Diaz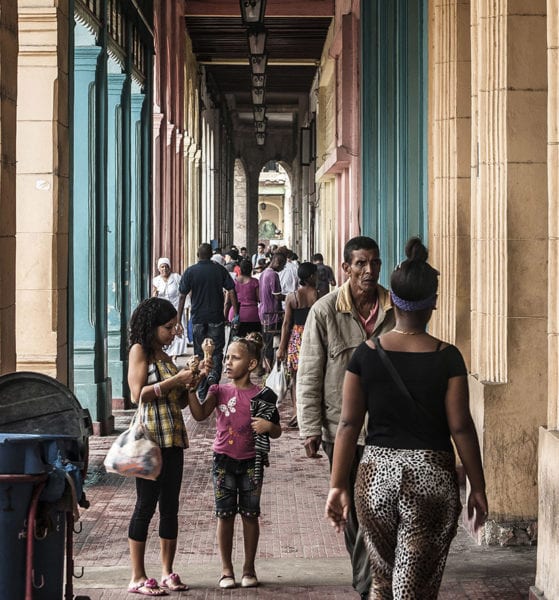 HAVANA TIMES – In the coming days conditions are favorable for the occurrence of rain and scattered thunderstorms, especially in the afternoons. The days will be warm with a relative high humidity.
Winds from the east and northeast will be blowing between 15 and 20 km/h. High temperatures will be between 31 and 33° C (88 and 91 F) and the lows between 22 and 23° C (72 and 73 F).  The sea surface temperature will be 28° C (82 F).
Meteorological conditions:

A trough at high levels covers the eastern Gulf of Mexico, western Cuba and the western Caribbean. This system, along with a high moisture content associated with a low pressure area in the South West Atlantic, maintains a high probability of rain and scattered thunderstorms in the area. In addition, a tropical wave is located south of the Caribbean Sea moving west at about 9 km/h, the layer of surface moisture associated with this wave is profound.
Weekly forecast valid from Wednesday May 25


Thursday, May 26, max 32° C (90 F) min 22° C (72 F)
showers
Friday, May 27, max 33° C (91 F) min 22° C (72 F)
showers
Saturday, May 28, max 33° C (91 F) min 22° C (72 F)
showers
Sunday, May 29, max 33° C (91 F) min 22° C (72 F)
scattered showers
Monday, May 30, max 33 ° C (91 F) min 22 ° C (72 F)
scattered showers
Tuesday, May 31, max 33° C (91 F) min 23° C (73 F)
scattered showers
Wednesday, June 1, max 33° C (91 F) min 23° C (73 F)
scattered showers